When you need blocked drains Blackburn repairs, rely on 24Hour Melbourne Plumbers for fast, efficient and lasting cost-friendly solutions. Our team is your fastest responder, unclogging and fixing your drains reliably and affordably.
With our long-lasting and cost-effective repairs, you won't have to worry about frequent clogging or furthering the damage to your drain pipes. We also conduct full installations for your drain replacements for various systems of all types and capacities. To ensure your drain's working quality and lifespan, we highly recommend our regular preventive maintenance services for its sanitation and optimum performance. Don't let your blocked drains be a prolonged issue as it will compromise the hygiene and safety of your home, depriving you of water access and disposal. Call 24Hour Melbourne Plumbers right away and we will get to your site without delay to fix it for you.
24/7 Blocked Drains Blackburn Emergency Plumbing Services
Searching for blocked drains Blackburn repairs? 24Hour Melbourne Plumbers are available for 24/7 emergency plumbing services to free your drains. We will carefully and quickly remove the obstruction and assess for any damage your blockage has caused, preventing worsening problems and harm to your drains. Don't attempt to unclog your drains yourself as without the right equipment or training, you'll easily cause undue damage through blunt force. Your pipes will be harder to fix if the damage is not localised to a small section. The earlier you call us the better. Get help from 24Hour Melbourne Plumbers' professional plumbers for fast, cost-friendly and long-lasting solutions. Always available on call at all hours of the day every day, all you need to do is pick up the phone and contact us!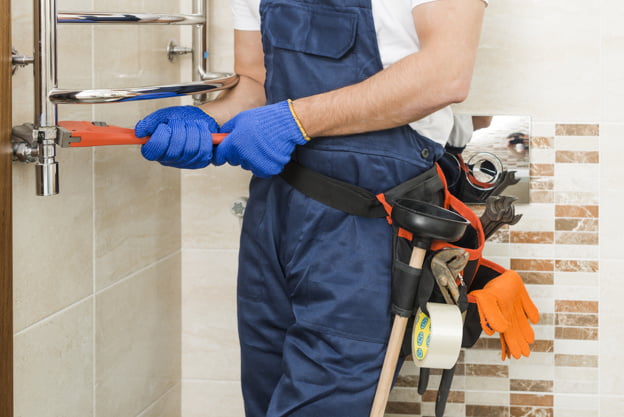 Responsive Professional Plumbers Fixing Your Blocked Drains
When you've got a blocked drain, you need professional plumbers at your Blackburn address yesterday. 24Hour Melbourne Plumbers will get to your location without delay and unclog your drains immediately to ensure their working performance and lifespan. We will properly investigate the source of your blockage, carefully remove it and advise you on the best way to deal with your drains. We offer regular maintenance services, which we highly recommend so you can prevent frequent clogging and understand how to deal with blockages. We can clean, unblock and reline your pipes, which homeowners often prefer as a time-saving and cost-friendly alternative, but we can also do a full replacement of your drains if it happens to be the most effective solution to eliminate all future problems. Our experience across residential and commercial plumbing gives us the expertise to advise you on the best course of action to avoid higher repair costs in the long run. And of course, to ensure your home or office has smoothly running drains that are working properly at their best quality. When you need full access to your water and disposal, get your blocked drains unclogged by professionals from 24Hour Melbourne Plumbers!
Contact 24Hour Melbourne Plumbers Now To Unblock Your Drains
Need blocked drains Blackburn repairs? Call  24 hour Melbourne Plumbers to immediately unclog and restore them to maximum working capacity. We carry out repairs, installations and maintenance work quickly and efficiently at competitive prices. Affordable and reliable, we are the most dependable team for blocked drains Blackburn and Melbourne surrounds needs. Whenever you have a blocked drain emergency, just call our plumbing team. We are always ready to serve you. Operating 24/7 (24 hours, 7 days of the week) we will quickly come to your address and repair your drains for guaranteed, long-lasting results. Contact us now.