With 24Hour Melbourne Plumbers, a qualified gas plumber can be on your doorstep within the hour. We're available for gas leak detection or repairs at any time of the day or night, even on public holidays. A gas leak can strike at any time and can cause a lot health risks. It is also a major risk to your safety. With one of our expert gas plumbers on call, you can have a plumber out to your home or business within the hour, and get your gas leak fixed fast. We use advanced GPS tracking technology and communication systems for all our jobs. This lets us find the closest 24Hour Plumber to you and ensures our vans can get to you quickly when it counts the most.
Our priority is to get straight to the source of the gas leak and safely repair it. We provide regular maintenance and inspection of your gas appliances to ensure there are no leaks, so that you are not faced with an emergency gas leak. The 24hour Melbourne Plumbers team arrive fully prepared for every situation. Our vans are stocked with all the equipment, tools and spare parts needed for efficient gas leak repairs. This means we won't waste precious time coming and going from your property in search of parts. If you've got a gas leak, or you're worried about gas leaking in your home, give our plumbers a call today.
Gas Leak? Danger Ahead!

Gas leaks are a major health risk and can be a threat to your life and the life of your family or employees. The problem of a gas leak is that it can happen at any time and sometimes cannot be detected that easily.
Even if you're not 100% certain of a gas leak, call us anyway. It's much better to be safe than sorry. Remember, gas leaks that remain unchecked can lead to catastrophic property damage and cost you a lot more than just money. As it is well-known that gas is highly flammable, so the smallest spark can trigger the biggest fire. Moreover, it is important to note that Melbourne is known to have a huge number of fires in workplaces and homes. So, just take better precautions which can be done through a regular leak detection service.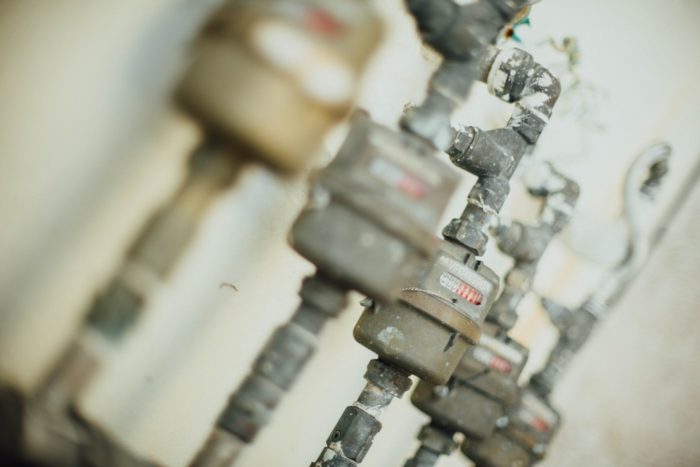 Common Causes Of Gas Leak Melbourne
The cause for gas leaks are not that complicated and can be easily fixed. However, they should be fixed immediately which is what makes gas leak detection even more important.
A break or a crack in the pipe can be caused by usually tree roots or during renovation. Another cause of gas leaks is faulty installation of pipes as well as gas pipes that are not maintained and inspected regularly.
Since, a gas leak Melbourne can occur at any time, we suggest call our team of professionals to install as well as perform regular checks of your gas pipes and appliances.
What Is A Carbon Monoxide Test?
Carbon monoxide (CO) is a deadly odorless and colourless gas that can be released by faulty gas appliances such as heaters and stoves. It's very hard to detect without advanced equipment. All this, combined with the fact that it can cause major health issues, or even death, make it a high priority for checking. If you haven't had your gas appliances tested in a long time, call in the experts at 24Hour Melbourne Plumbers.
A CO Testing needs to be done every 2 years. Our gas leak detection team will ensure that they remind you of a ckeck up that is due. The priority is ensuring your safety before anything else. Simply get in touch with our team of gas plumbers for a Carbon Monoxide Testing today and make sure that all your gas appliances are working fine.
A Wide Range Of Gas Leak Services

We understand how dangerous gas leaks can be which is why we ensure that we reach you as quickly as possible. Our emergency gas leak plumber team is always ready to reach your home or office space within no time. Not only will we perform a gas leak detection but also repair and install pipes and gas appliances for you.
We use the finest of equipment and technology for your gas pipes and appliances. A regular inspection from us will ensure that your appliances last longer and that your life remains safe and intact.
If in our regular inspections it is discovered that your gas pipes have corroded or are too old, don't worry. We will change your pipes on the spot. Our vans are always equipped with enough material to get the job done and ensure your comfort. We also do regualr checks for each and every gas appliance that you may have, whether it is a gas oven or gas hot water system.
Emergency Gas Leak Detection And Repairs

We understand the importance of getting an emergency leak detection. It's why we offer emergency plumbing services, 24 hours a day, 7 days a week. We understand that emergencies don't always happen at the most convenient time, but given how dangerous a substance gas is, you just can't put your family or business at risk by not getting any suspected Gas Leaks checked out ASAP. You can contact 24hour Melbourne Plumbers 24/7 at any time of the day or night, including all weekends and public holidays. In a gas leak emergency, we will have a fully qualified gas plumber to your location within an hour of your gas plumber booking.