Bathroom Renovation Melbourne

The bathroom is one of the most important parts of the house. It's true, we don't think it is humanly possible for one to even imagine a house without one.
The quality of your bathroom is said to have an effect on your home's overall value. Despite being one of the smaller rooms, it need attention to detail with the fittings, vanities and lighting, tiling, etc., which is why our bathroom renovation Melbourne team is there to solve any plumbing problems you might be facing.
Whether it is luxury, modern, ensuite, laundry or ;, our team renovates anything and everything. We are ready to face any challenge you or your bathrooms might throw at us!
Providing Experts For All Your Needs!

If you are looking to make some renovations in your bathrooms, ensuite or laundry room, to match the aesthetic feel of the rest of the house, we are overflowing with ideas on how to deliver the best and most functional renovation plans to you.
Our expert renovators will identify any and every problem before the work even begins. We are a well established company for bathroom renovation Melbourne. So, whether it's a large or a small space, we have got you covered. Our highly skilled experts are here to deliver the finest services and create your dream bathrooms or laundry rooms.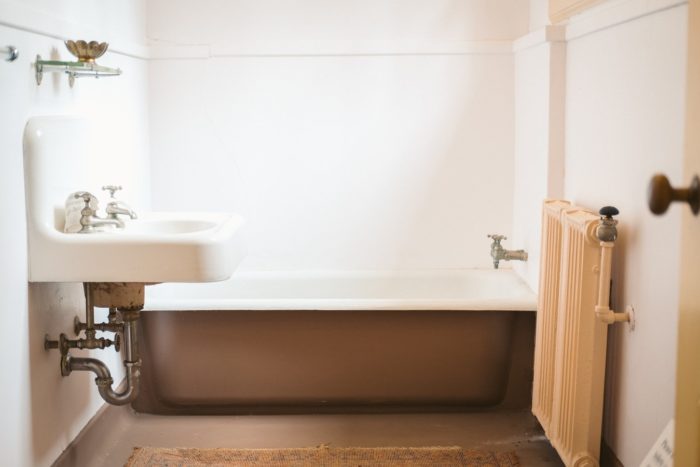 Included In Our Bathroom Reno Services

Bathroom Renovation Melbourne will renovate every aspect of your bathrooms, toilets and laundry rooms. We will provide the finest services from inspection of the space to the end result of the renovation. We play close attention to each and every renovation to ensure everything runs smoothly, on time and is of the highest standard.
Our licensed and qualified experts perform service, maintenance, repair, replacements, and installation of all your plumbing fixtures; whether it is blocked drains, showers or busted pipes, we have a solution for all those blockages!
When it comes to electrical services, we provide professional and world-class facilities, without draining out your pockets. It doesn't matter if you want a quick fix of the electrical appliances in your bathrooms or want installation and maintenance, we will do anything that you want. In addition, we will also put up your wooden fixtures and fix any tiles of your choosing.
We customize each bathroom renovation Melbourne job to suit the requirements and needs of every customer, so if it's a small or a big project we will renovate it all!
Inspecting the electrical wiring and plumbing
Changing electrical and bathroom fittings:-
1. Switches
2. Lighting
3. Taps
4. Pipes
5. Basins
Wood work- fixing cabinets
Duration Of The Reconstruction

Once we have inspected the site and formed a detailed plan for the project we will provide you with a start as well as an end date. We are all about your convenience and will make sure that we get it ready within the given time.
A standard reconstruction work usually takes approximately a month before it can be fully utilised. However, woodwork such as the installation of cabinets, building doors and windows, as well as stonework or installing customised items will add a couple more weeks to the job.
For the time being, we usually suggest our clients to arrange for temporary accommodation. Although, if you wish to stay while the renovations take place, we will be able to work out a temporary shower and a toilet space. Of course, if there is more than a single bathroom in the house, it's just a matter of changing your routine a bit. It also saves you the problem as well as the cost of having to shift to temporary accommodation.
We know our plumbing like the back of our hands. If you are looking for some bathroom renovation Melbourne contact us through phone or email. We will come over for an inspection and provide you with a quotation then and there.
We are more than happy to assist you with all your bathroom woes. We consider it our job and duty to give you the most beautiful space that will function without any heating and cooling, electrical or plumbing problem for years to come.