Looking for plumbing help with your blocked drain Brighton problem? Rely on 24Hour Melbourne Plumbers to come to your doorstep immediately for fast response and guaranteed results. We are always available to help your plumbing issue and solve them cleanly and efficiently so you'll never have to tidy up after us. Whether it's a toilet drain or your sewage system, kitchen drains or your roof gutters, a blocked drain is not a problem you should let fester. For one it will not only cause sanitation and access problems for your home or office, prolonged blockage and the increased water pressure will also damage your pipes. This is why you need professional plumbers on the scene right away.
24/7 Blocked Drains Brighton Emergency Plumbing Service
Open 24 hours a day, 7 days a week for your benefit and service 24Hour Melbourne Plumbers are your most reliable local blocked drain plumbing service in Brighton and throughout Melbourne. Take advantage of our emergency services. The earlier you call, the easier your drains will be to fix. If you're experiencing problems with your drain from your sewer drains, stormwater drains, sinks, toilets or tub drains, 24Hour Melbourne Plumbers can easily root out the source of your blockage and unclog it for you. For blocked drains Brighton repairs, contact 24Hour Melbourne Plumbers for 24/7 emergency plumbing services. We will arrive at your address without delay to unclog your drain immediately.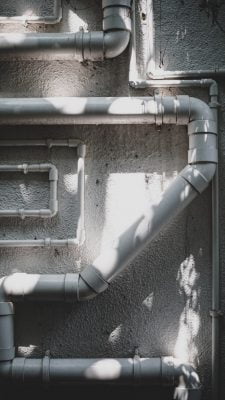 Does Your Blocked Drain Need Fixing Or Replacing?

We keep emphasising on how a blocked drain is an urgent problem because you can simply get your drains unclogged to properly run once more if the damage isn't too great. If you leave a blocked drain unattended, or worse you try fixing it yourself without the right equipment, you'll be risking damage to them. This means removing the blockage and simply cleaning the drain won't work. Pipes are sturdy, but given enough damage and force—debris, waste materials, food, trash from stormwater, foreign objects, faulty handling and poor workmanship can absolutely render them nonfunctional.
24Hour Melbourne Plumbers offer repairs for your drain pipes. We do pipe relining for your leaks and damaged pipes. This is often preferred as it is perhaps the most convenient, time-saving, cost-effective solution for homeowners. But prolonging your plumbing's lifespan while simultaneously incurring continuous problems along the way given previous excessive damage will only invite higher repair costs in the long run and poor working conditions.
This is why we need to inspect your drains for the cause and impact of its blockage. Your plumbing consists of pipes, fittings, fixtures and other smaller components. If damage was only dealt to a minor section then we can effectively fix it for long-lasting results. If not, repairs like pipe relining and other methods won't be the best choice to deal with your blocked drain . You may need a full drain replacement. 24Hour Melbourne Plumbers can confidently complete your installation and also provide regular maintenance services, which is highly recommended to make sure your drains are clean and working at top form.
Call 24Hour Melbourne Plumbers For Blocked Drains Brighton

Despite how common blocked drains are, they're an issue that can be easily prevented. 24Hour Melbourne Plumbers has been providing various Melbourne suburbs with plumbing solutions for many years throughout various emergencies across residential and commercial plumbing. We offer reliable expertise to get your drains working at full capacity and avoid unnecessary problems within your plumbing system. If you're in Brighton and your drains are clogged or malfunctioning, give us a call and we'll send out our highly trained plumbers to get them working again quickly. You won't have to deal with interruptions to your day. Our services are fast, dependable and guaranteed to provide long-lasting results for your plumbing. Contact us now!