Blocked drains are an inconvenience that will cause major hazards for your building. From health and hygiene issues to undue damage to your piping, don't let buildup from blocked drains remain an issue. You need professional plumbing help urgently. Get fast repairs from the leading blocked drains Preston plumbers at cost-friendly prices. Call experts from 24Hour Melbourne Plumbers for immediate service. We can free any type of drain from all sorts of blockages safely with our tools and training, from stormwater drains, toilet drains, kitchen drains, sewage, gutterings and more. We will unclog your drains, sanitise it, fixing your system so it'll function at maximum capacity again.
24/7 Emergency Plumbing Blocked Drains Preston Service
No matter what time of day or night it is, you can call us for immediate plumbing help. 24Hour Melbourne Plumbers provides 24/7 emergency plumbing blocked drains Preston service. Whether it's a busy weekday or a public holiday, our team will be on standby waiting for your call. We arrive on time with the right equipment to carry out the job perfectly each time. For our customers' protection, our work is fully insured and our team professionally licensed, always kept up-to-date with the latest industry standards to handle your plumbing safely and efficiently. For the highest quality plumbing for your blocked drains repairs, replacements and maintenance, call our emergency plumbers to get to your address without delay!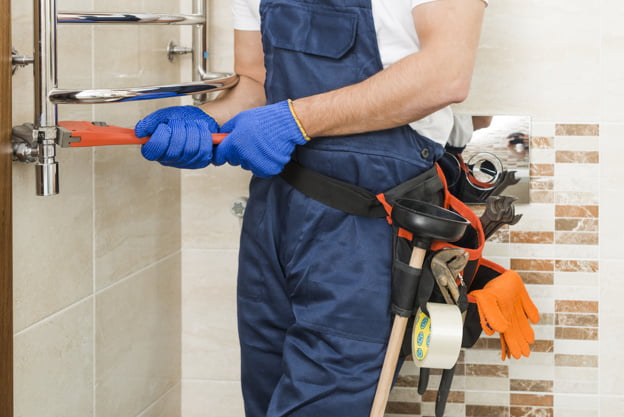 Blocked Drains Preston Plumbers With A Wealth Of Experience
24Hour Melbourne Plumbers is dedicated to serving the community. Our experience across residential, commercial and industrial plumbing has given us expertise over a wide range of plumbing services. As the most dependable blocked drains Preston plumbers, we not only provide lasting repairs for your problems but conduct installations and maintenance for your plumbing's best working conditions. We can inspect the source of your drain's blockage, carefully removing the obstruction, cleaning and restoring it to full working performance. In the event you happen to need a full drain replacement when repairs won't suffice the damage your blocked drains has taken, we will install a new drain system quickly to professional results. Our team can advise you on the most viable cost-effective option for your plumbing in the long run, saving you time and money from frequent repair costs. For quick, fully insured plumbing repairs that lets your plumbing get back on track, call 24Hour Melbourne Plumbers to your location right away.
Call 24Hour Melbourne Plumbers To Fix Your Drains Now
For immediate blocked drains Preston repairs, call 24Hour Melbourne Plumbers to fix your drains. With professionally licensed plumbers equipped with the latest technology and training, you'll prevent further damage to your drains and have your plumbing back up again fast. We focus on providing cost-friendly plumbing solutions for lasting benefits, so you can prevent frequent clogging and issues in the long term. Additionally, we highly recommend our preventive maintenance services to ensure your drains work problem-free and remain in top shape for a long, long time. Operating 24/7 we are available at all hours, all day every day throughout Preston and other Melbourne surrounding suburbs. For efficient, affordable blocked drains Preston repairs, call our emergency plumbers now!