If you're getting your bathroom or laundry room renovated, you'll need a plumber Keilor to do the job for you. 24Hours Melbourne Plumbers can easily help you with any renovations that include plumbing work. We can help plan out the entire room and provide fittings that go with the image you have in mind. Our plumbers are licensed professionals who have handled all sorts of plumbing problems over the years. We are here to provide you with quality service whenever you need them. Our services are extended from residential to commercial as well as industrial properties. We believe in providing services that will ensure that you don't have to call a plumber every fortnight. Our team will ensure that your entire plumbing system is working perfectly well and that you don't have to go out of your way to getting things fixed all the time. We are here 24/7 at your service. Just call us!
24Hours Melbourne Plumbers offer a wide variety of services to customers all over Melbourne. We have been in the business for several years and know how to deal with all kinds of appliances and different brands as well. In fact, we carry spare parts for the same, in case we are dealing with any last-minute replacements. Plumbing problems are very common but they should always be handled by a professional. An untrained hand can cause more damage than anticipated which basically means more expenditure. Avoid trying to solve the problem yourself, just call the experts. Take a look at our list of services offered-
In addition, 24Hours Melbourne Plumbers are known for offering services such as backflow prevention, shower and tap repairs, water filter installation, and a lot more. You can find out more about our services offered on our website. There is a service for everyone out there. So, whether you're from the hotel business or a homeowner in the suburbs, we've got the service for you. Furthermore, our expert plumbers are available to you even on the phone. If you are looking for some professional advice regarding your plumbing or buying a new appliance, give us a call. We can solve all your plumbing queries in a matter of minutes. Give our team of plumbers in Keilor a call today!
The Best In The Business

Are you looking for a service that is reliable, efficient, and friendly? 24Hours Melbourne Plumbers are here to provide you with the service you need. Our team offers a wide range of services that are highly affordable. Moreover, we always keep the customer involved in the entire process and tell them about any additions or subtractions to the service cost. This ensures that you always know what you're paying for. Our team believes in getting the job done on time and leaving your place looking pristine. We are aware of all the standard industry rules and regulations and follow a strict code of conduct at all times. Our team consists of some of the finest plumbers Melbourne has to offer. You can rest assured that with our plumbers your plumbing systems are in safe hands. We offer a 100% workmanship guarantee with every job. Our goal is to ensure your safety and comfort with every job. Moreover, we are a team of licensed plumbers who are also expert roofers and certified gasfitters. We have the skill and knowledge to deal with your gas appliances and pipelines as well. There is nothing stopping you from calling us.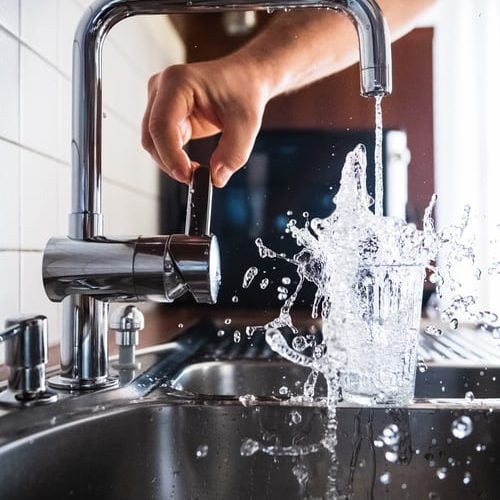 Emergency Plumber Keilor

We understand that plumbing emergencies can occur at any time and need to be dealt with right away. But instead of dealing with the problem yourself, simply give us a call. Our emergency plumber Keilor team is available 24 hours a day, 7 days a week, even on public holidays. We will be there at your location ASAP, just give us a call.
We Also Provide Plumbing Services in