Don't you think constantly dripping water is quite frustrating? It's even more frustrating when the water is dripping from the roof onto your head or your new fancy carpet. 24Hours Melbourne Plumbers is here to solve all your plumbing issues. Our plumber Lynbrook has the skills and experience to handle leaks of any kind, whether it is from your tap or your roof. We have been dealing with plumbing issues for over a decade and know how to solve any problem you may be facing. Our team of dedicated plumbers has been in the business long enough to know all the tropes of plumbing. We offer all our customers a wide range of services to choose from. All of us are here to provide you with the service you need; we will make sure that after we are done, you don't have o face any plumbing issue whatsoever. Give our team of expert plumbers in Lynbrook a call today.
Professional Plumbing Services

The plumbers at 24Hours Melbourne Plumbers have been in the business for a long time and are here to offer quality services to all customers in Lynbrook. No matter if you're dealing with a leak or a blockage, our plumbers can handle any job without any fuss. We offer a wide variety of services all over Melbourne and its suburbs. Here is a list of our most popular services-
Hot Water Systems
Don't ignore the hot water system in your home. Regular maintenance or the system is necessary to ensure that you get hot water at all times.
Roof And Gutters
Our expert plumbers can even handle your leaky roofs and gutters. We can replace the roof tiles and clean out your gutters regularly to avoid breakage.
Heating And Cooling
Imagine having a heating and cooling system that heats up so much that you feel like you're sitting in a sauna. That can be a result of irregular maintenance. Get one today!
Blocked Pipes
Whether it is the toilet, kitchen, laundry, or the sewer, a blockage is one of the most common problems that we come across. Fixing it, however, is not a problem at all.
In addition, 24Hours Melbourne Plumbers are here to provide excellent services at all times to our customers. From water filter installation and pipe relining, we offer bathroom renovation,
backflow prevention
, and more. We also offer expert advice on the phone. If you have queries regarding buying a new system, bathroom renovation, or general plumbing, just call. Our plumbers in Lynbrook will answer every question of yours. We are here for you at all times, so give us a call right away.
Expert Plumbers In Melbourne

If you're looking for services that are unbeatable in the plumbing industry, you're in the right place. 24Hours Melbourne Plumbers have been in the business for a while and our team is aware of all rules and regulations of the industry. We follow the rules and keep ourselves updated with any major changes in industry technology. Our team is always ready for your call and will get to your location in no time. We offer a wide range of services to all at highly affordable rates compared to the market price. Moreover, we will always keep you informed of the cost f service especially f there are additions to the service once we start the work. Our team is very particular about efficiency and cleanliness. You can expect the job to be done as quickly as possible, and we will ensure that your place is left spotless every time. Call our team today!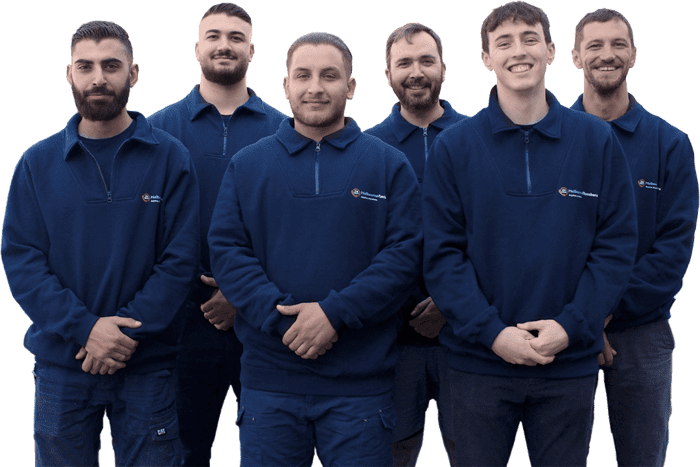 Emergency Plumber Lynbrook

The team at 24Hours Melbourne Plumbers is available 24/7 for all its customers in Melbourne and its suburbs. We are here to ensure that whenever you face a major problem, we are there to help. Our emergency plumber Lynbrook team is available on public holidays as well. No matter what the time is, you can give us a call without hesitation.
We Also Provide Plumbing Services in