Are You Damaging Your Home With Faulty Pipes?
We all know that prevention is better than cure and the same rule applies to plumbing. Have you ever noticed rust and buckling of your pipes? If yes, than that is a clear indicator of potential leaking pies. Keep an eye on your drains in order to prevent unnecessary costs in the future. Always make sure that your drains are functional and damage free. If you are not sure, then we re here to help you with ongoing drain inspections in your area. Call us now to inspect and repair your drains.
24/7 HOT WATER REPAIRS
Are you looking for a hot water service? Need a plumber immediately? Call us asap. Our experienced and licensed plumbers will help you out with hot water repairs. We repair everything from faulty thermostats to low water pressure. At plumber Pascoe Vale, we also provide hot water heater replacement, and repair faulty hot water systems. Reach us for fast and efficient services.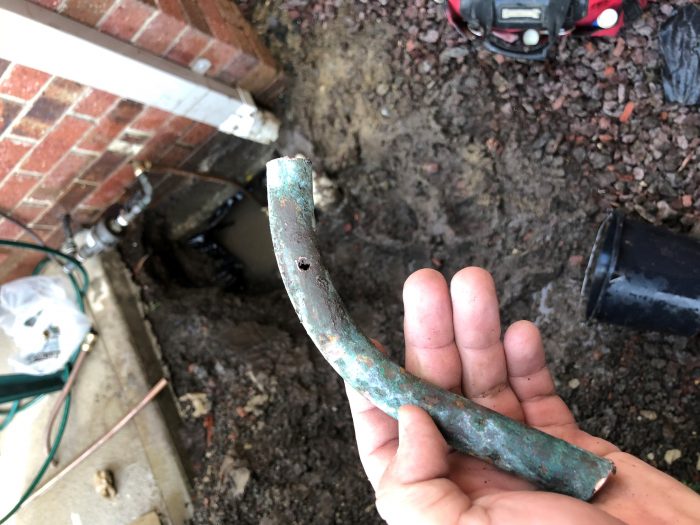 TOILET AND CISTERNS REPAIRS
Do you have a faulty toilet suite? So, it is essential to have a Plumber Pascoe Vale services for your broken cisterns. Toilet repairs can't be done at home as there are so many things to be taken care of. Only a qualified plumber can repair your toilet suite . We not only repair toilets and cisterns but also install new units as well. We repair all the major parts like flushing mechanism base rubber, ball valve and flapper valve.
BATHROOM AND TAPWARE
Have you ever encountered a leaking tap washer or not able to turn off your tap, not a problem. Plumber Pascoe Vale will always help you out in all the difficult situations at any hour of the day. Our professional plumbers will also help you with bathroom installations, taps and outlets and we can also replace shower heads and bath outlets. We can also help you to choose the right tap and bath tub design. Call us now
Why Plumber Pascoe Vale?
We are one of the largest Plumbing fleets in Australia. We arrive at your door step with in an hour and start working on the plumbing issue. This really help us to be on the top of using the latest plumbing technologies. Our tradies are always fully equipped with all the skills and their vehicles are always loaded with high quality plumbing equipment. Unlike other plumbing services, we are do not overcharge and always value your time. In addition to the plumbing service, we do offer other services which are as under
Always Available- 24/7
You can give us a call at any hour of the day. We never stop working. Whether its midnight or early morning, our expert professionals will always make sure that they reach in time at your door step. Our professionals will welcome you with a smile and go straight for the inspection and then start their work. Prefer to book a plumber online? No need to worry. Give us a quick call and we will take it from there. We are also available if you live far, south Eastern Suburbs such as Doncaster
Expert Advice
We are happy to provide you expert advice. For example, there are so many different deigns of taps in the market today. At Plumber Pascoe vale, We are happy to provide you all the advice to make a good choice well suited to your needs and requirements. With our expert advice and experience, We guarantee you that you will have a satisfying experience.
Reliable And Efficient Service
Our plumber services are efficient. That doesn't means that our services are not reliable. We always prioritize quality in our work. We always work harder and smarter. Our vans are always fully stocked with all the necessary equipment and when we arrive at your place, we have your plumbing problems sorted.
We Also Provide Plumbing Services in