When it comes to your taps,hot water systems or sinks leaking, you can count on 24Hour Melbourne Plumbers. We can provide tap repairs for problems such as leaky faucets or blocked pipes. There is a lot one has to consider when fixing taps; from tap washers to O-rings and spout fillings, repairing a tap is not an easy task and should be carried out by a professional. A leaking tap is one of those annoying problems we tend to put off fixing as nobody thinks of it as a priority. However, the sooner it is fixed, you'll end up saving money on water bills as well save your property from being damaged. Prolonged exposure to water can cause numerous problems especially to your property. So, the best way to prevent any water damage is to get rid of that leaky faucet today. Call the experts from 24Hour Melbourne Plumbers. Our team of licensed plumbers will ensure that your tap is fixed along with fixing the root cause of the leak. This will simply ensure that you don't have to deal with a leaky tap any more.
Don't Waste Any More Water!

Along with being annoying, a leaky faucet can be more harmful than it seems. The average amount of water that goes to waste because of a simple leak is approximately more than 3 litres. You may think that it's only a few drops going down the drain but those drops combined are a massive amount of clean drinking water just going down the drain. o, why ignore such a problem. Australia has been facing a major drought and saving water is our obligation as responsible citizens. Don't overlook even the smallest of leaks in your taps, just get them repaired. Contact our certified plumbers today!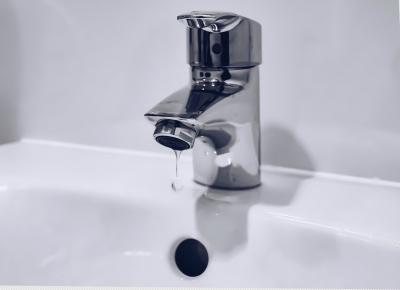 Repair Your Taps – Professional Plumbers

We provide tap repairs for all the taps in your home. Whether it is in the kitchen, laundry, bathroom or garden, we fix it all. The most common problems with taps are leaks or rusting. Over time, if the tap is not regularly cleaned, rusting or blockages is normal. All taps have a filter that stop sany dirt or debris from getting through. This needs to be cleaned out regularly to ensure there are no blockages. Moreover, it is not very hard to clean. However, if it has been left uncleaned for too long, you might need to call the experts from 24Hour Melbourne Plumbers to clear out any blockage. We also install taps for your kitchen and bathrooms and can offer professional advice as to which tap will suit your needs the best. You can also choose from a wide range of stylised taps available in the market and we will happily install or replace it for you. Our team has several years of experience in the industry and aware of all the Standard rules and regulations.
Contact The Experts For Your Taps!

Often, problems with the tap arisess in the bathroom. It can either be a leaky basin tap or a stuck shower tap. More often than not, water that is too hard can form hard water deposits which can prevent your taps from working properly. You don't have to worry, just get in touch with our team and let us know what the problem is. We will be there at your location ASAP. We are a team of dedicated and highly qualified professionals who strive to provide quality plumbing services to all.
24Hour Melbourne Plumbers also provide emergency plumbing services. We are available 24 hours a day, 7 days a week, even on public holidays. Whether it is daylight or pitch dark at night, you can give our team a call. Your comfort is pur priority, so we'll try to be at your location within an hour. Moreover, we make sure that our vans are always equipped with all the required tools and spare parts. This ensures we don't have to go back and forth to complete one job. We are always ready for any last minute challeges. So, give our team a call for tap repairs today!
Our Hot water specialists
have been Featured in