Are you facing a leaking roof? Don't delay your repairs and risk your home's interior. If you see any dark stains running down your walls or hear tapping noises when it rains, you need repairs right away. Don't wait until you've got major health and safety hazards in your building. Whenever you need roof repairs Blackburn plumbers, 24Hour Melbourne Plumbers emergency plumbers are reliable and cost-friendly. Get your quote now.
At 24Hour Melbourne Plumbers, we offer comprehensive roof plumbing and general plumbing services. From roof repairs Blackburn homeowners count on to full roof installations suited to your needs and budget, and more. Additionally, we also recommend our maintenance services for the general upkeep of your roof. While it's the most important part of your house, it's often the most neglected. Our plumbers can come over and inspect your roof, giving it the support it needs to work properly for years to come. Whether it's downpipes, gutterings, overflows, rainheads, flashing and more, we'll check for flaws and correct it for optimal working performance. Cost-friendly, efficient and always ready on standby, call 24Hour Melbourne Plumbers for your roof repairs Blackburn service!
24/7 Emergency Roof Repairs Blackburn
We understand it's important to make plumbing affordable. With our dedication to the community, 24Hour Melbourne Plumbers is committed to provide budget-friendly plumbing for families and local businesses. When you want quality workmanship without having to break the bank, we're the ones to call. Best of all, we are available 24/7 so you can get the help you need whenever you need it. Our emergency roof repairs Blackburn plumbers are ready to get to your location without delay. We'll fix your roof immediately for lasting results. For emergency roof repairs Blackburn, call 24Hour Melbourne Plumbers for the fastest responders to the scene! Get your free competitive quote now.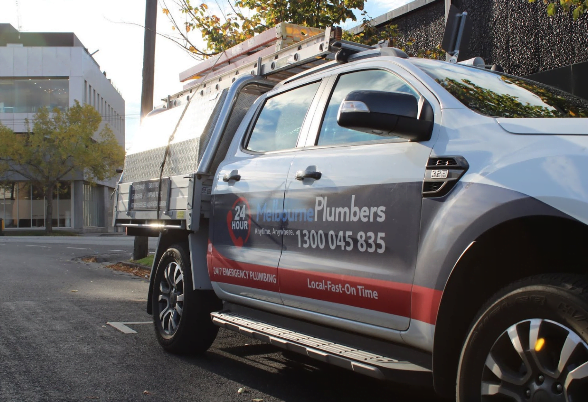 Professional Roof Repairs Blackburn For Lasting Results
Our roof repairs Blackburn service, maintenance and installations are all competitively priced. This way you never have to hesitate when calling for our professionally licensed plumbers. We always aim to fix rather than replace whenever possible. It's why the earlier you call us, the better. When quick time-saving repairs suffice, it's simple to get your roof back to working shape. However if there's a major underlying problem, the most cost-effective choice may be a full roof replacement. We provide professional roof installations to create lasting results for your property. Our experience across residential, commercial and industrial roof plumbing helps us advise you on the most beneficial decision for you in the long run. Save on time and money by avoiding higher repairs costs and frequent trouble. We can help you reach the most cost-effective solution for your roof, tailored to your needs and budget.
Call 24Hour Melbourne Plumbers To Your Location Now
Our insured services protect our customers from any liability in the work we do. We always leave your place spotless so you never have to clean up after us. Competent and considerate, there isn't a team more reliable than 24Hour Melbourne Plumbers. We can also repair, replace or maintain just about anything plumbing related. This includes blocked drains, hot water, burst pipes, gas appliances, toilets, taps, stormwater drains and many more. For roof repairs Blackburn homes and businesses depend on, call 24Hour Melbourne Plumbers to your location now.