Are you in need of roof repairs Box Hill service? For effective lasting results, call experts from 24Hour Melbourne Plumbers. We deal with all kinds of commercial and residential roof plumbing emergencies of all scales. There is no job too big or small for us to handle. From leaking roofs, damage from stormwater, wear and tear, faulty past installations, we can repair anything. For cost-friendly roof repairs Box Hill plumbers who can get to your address right away, call 24Hour Melbourne Plumbers! Get your free quote now.
Do you see trail marks running down your walls? Feel a dampness in your house? Are you disturbed by tapping noises in your ceiling? These are sure signs you need roof repairs yesterday. When you need fast roof repairs Box Hill plumbers who get the job done perfectly each time, call 24Hour Melbourne Plumbers and enjoy competitive prices!
24/7 Roof Repairs Box Hill Emergency Plumbers
Whether it's 3AM or 11PM, a busy weekday or a public holiday, 24Hour Melbourne Plumbers is available. We operate 24/7 so you can get the roof repairs you need whenever you need them. For roof repairs Box Hill homeowners and businesses can rely on without worrying for their budget, call us for quick, efficient repairs. Whenever you've got a situation on your hands, never hesitate to contact us. We provide a competitive quote for every job. Call our 24/7 roof repairs Box Hill emergency plumbers! We'll reach your address right away.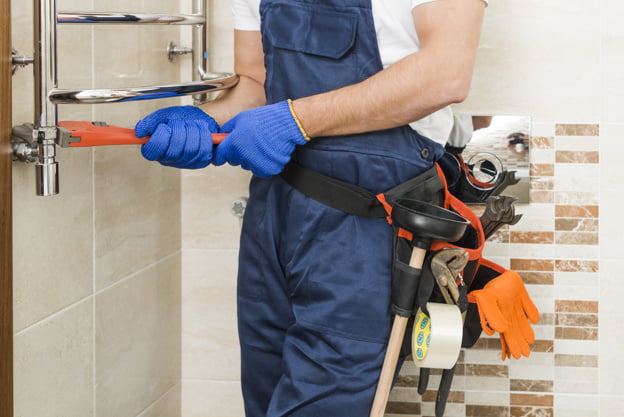 Quality Roof Installations & Roof Repairs Box Hill
Whenever possible, we always repair rather than replace. We'd like you to get the most out of your roof's lifespan. However, if your old roof has taken damage that's too severe to repair effectively, it's time to consider other options for your benefit. It's why the earlier you call us, the simpler and easier your roof will be to fix. If there's a major underlying problem and your roof is at the end of its shelf life, we can replace your roof for lasting results.
From cost-saving roof repairs Box Hill families and businesses depend on, to problem-free, budget-friendly roof installations, we can do it all. It is our focus to advise you on the most cost-effective solution for your roof. Furthermore, we highly recommend our personalised regular maintenance for your roof's general upkeep. From downpipes, rainheads, overflows, gutterings, flashing and more, we can give your roof the support it needs. To ensure your roof's best working performance, get our plumbers to inspect your roof and carry out preventive maintenance. For roof replacements and roof repairs Box Hill plumbers, call experts from 24Hour Melbourne Plumbers.
Call 24Hour Melbourne Plumbers To Your Location Now
We provide roof installations, maintenance and roof repairs Box Hill services at affordable prices. We also offer general plumbing services across residential and commercial plumbing. From blocked drains, hot water repairs, toilets, taps, stormwater drains, gas pipes and more, we can repair, fix and maintain anything plumbing related. Arriving with a fully stocked vehicle each time and the right tools to complete the job perfectly, we're the fastest responders in your area. Call 24Hour Melbourne Plumbers to your location now!