24Hour Melbourne Plumbers is the leading roof repairs Doncaster service. When you need emergency roof repairs at great prices, call our 24/7 emergency plumbers. From leaks to damaged roofing, our team are experts in leak detection and repairs. For professional solutions and roof repairs with lasting benefits, call 24Hour Melbourne Plumbers to get to your doorstep fast and fix everything for you. Our certified roof plumbers will solve your problem so you won't risk further damage to your ceiling. For every possible roof leak cause, from storm damage to structural wear and tear, we can deal with your emergency, immediately getting to your location and install tarps as we quickly repair your roof for your safety and comfort.
Emergency Roof Repairs Doncaster 24/7 Plumbers
From water, wind, rust damage and any problems that concern your roof, 24Hour Melbourne Plumbers can reach your address without delay and repair your roof for lasting results. We operate 24/7 so we are available all day, at all hours, seven days a week. We are the experts on roof repairs Doncaster area needs in times of crisis, providing high-quality roof plumbing at competitive prices. Affordable, quick-to-respond and professional, we are the most dependable roof repairs, installation and maintenance service provider. We also serve Doncaster and various Melbourne suburbs for all commercial and residential plumbing jobs.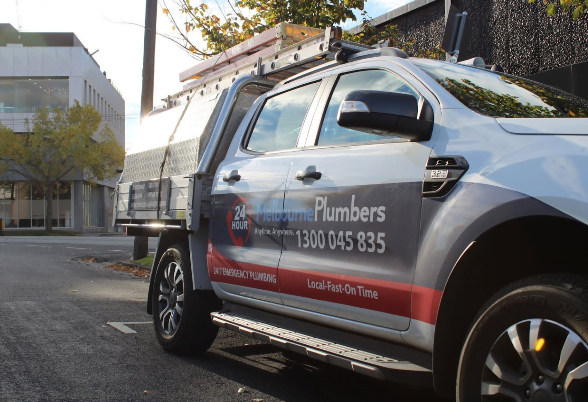 High-Quality Doncaster Roof Repairs At Your Service
There's no telling when your roof will need fixing. You don't just randomly inspect for rust, loose screws and nails, gaps or holes from installation or wear and tear. Leave it to professionals to properly assess your roof and make sure it's in good working standards. From checking you don't have loose roof sheets, bad flashing or proofing, or overflowing gutters that are too heavy, we can carry out preventive maintenance on your roof regularly. 24Hour Melbourne Plumbers will ensure your roofing is in excellent condition.
Whenever you hear tapping noises from the rain in your ceiling, feel a dampness in the air or see stains trailing down your walls, you need to call 24Hour Melbourne Plumbers immediately! Your roof isn't just taking the toll of Melbourne's weather extremes, it's leaking and taking serious damage with major repercussions for your building. From safety hazards, to hygiene problems and damage to your interior, you need fast repairs from our emergency plumbers ASAP to protect your building.
Quality, Cost-Friendly Doncaster Roof Repairs & Replacements
When you need emergency 24/7 roof repairs Doncaster help, 24Hour Melbourne Plumbers is available on the go for your job. We have relevant experience across residential and commercial roof repairs and roof plumbing. Our expertise does not only extend to repairing your roof leaks but to also handle the general upkeep of your roofing. From preventive measures such as downpipes, guttering, overflows and rainheads and more, we can make sure your roof does not have frequent problems or vulnerabilities. We can help you protect your interior and personal belongings and prevent future leaks from happening. We offer full roof installations so we can do a complete replacement of your old damaged roof with a new one. Our services are fast, reliable and cost-friendly as we charge competitive prices for incredible work. Affordable and responsive, our emergency plumbers are the experts on roof repairs Doncaster can always rely on.
Call Our Roof Plumbers To Your Doncaster Property Now
For 24/7 emergency roof repairs Doncaster services, call 24Hour Melbourne Plumbers for repairs and cost-effective roof solutions. We work quickly for professional results at great prices, ensuring the safety of your property. For excellent roof plumbing, from roof and gutter repairs, replacements, maintenance and more, contact 24Hour Melbourne Plumbers for your Doncaster roof plumbing needs. We also service Doncaster and all Melbourne surrounds for general plumbing across residential and commercial spaces from blocked drains, burst pipes, gas fittings, tap and toilet repairs and installations, hot water units, sewage drains and more. Call our emergency plumbers now for the fastest responders to the scene.