For the fastest responders to the scene, call 24Hour Melbourne Plumbers for 24/7 roof repairs Ringwood homes and businesses rely on at cost-friendly prices! When you know something is wrong, be it from the tell-tale tapping noises you hear every time it rains or dark stains running down your walls, don't delay calling for professional roof plumbing! You need roof repairs ASAP! For urgent roof repairs, replacements and maintenance, 24Hour Melbourne Plumbers is available for your emergency no matter what time of day or night it is. We can promptly arrive at your doorstep to fix the issue for you. Regardless of the damage, whether it's from stormwater, debris, Melbourne weather doing its wear and tear, or an old roof that's simply seen the last of its shelf life, we can conduct major repairs, total replacements with our brand new roof installations and advise you on the general upkeep of your roof.
24/7 Emergency Roof Repairs Ringwood Service
With our experience across residential and commercial roof plumbing and general plumbing services, there isn't a team more qualified than our experts at 24Hour Melbourne Plumbers. From roof repairs, replacements and maintenance and more, you can also rely on us for blocked drains, burst pipes, stormwater drains, taps, toilets and other various plumbing hardware. Need roof repairs Ringwood services? 24Hour Melbourne Plumbers are available 24/7 for your emergency! Call us now to get your free quote for roof repairs! We operate at all hours, all day every day so you never have to hesitate to contact us whenever you need help. We can get to your address and promptly fix your roof and other plumbing for you. Get your plumbing back in business with 24Hour Melbourne Plumbers!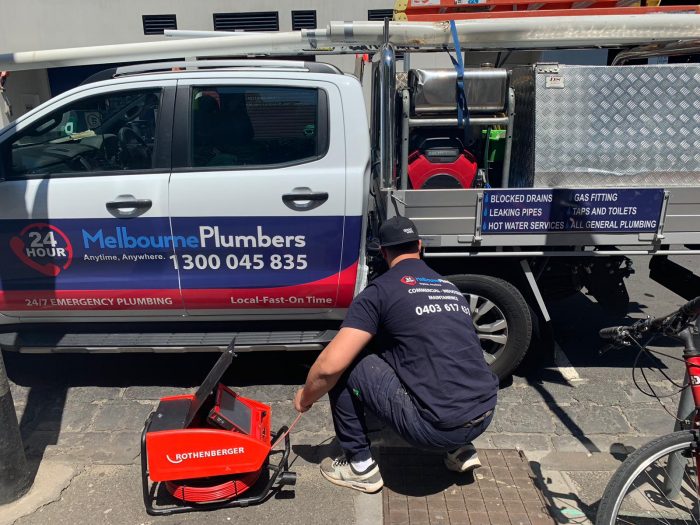 Quality Roof Repairs Ringwood, Installation and Maintenance
We know it's not easy to check on your roof to monitor its conditions. That's why our team can advise you on the general upkeep of your roof with our regular maintenance services. We highly recommend these preventive measures that extend the lifespan of your roof, while ensuring top working conditions. From gutterings, downpipes, overflows, rainheads and more, our team can inspect your roof and determine any flaws to apply the appropriate corrective action. We can repair or install a new roof for you in the event a replacement is the more cost-effective choice for your property in the long run. Avoid higher repairs costs and frequent chronic issues such as leaks when you hire our plumbers for maintenance and professional installations. Our services are all fully insured to give you peace of mind, protecting you from any liability in the work we do. For quality roof repairs Ringwood homes and local businesses can count on, call licensed plumbers from 24Hour Melbourne Plumbers to fix your roof right away without delay. We keep our prices low for the community, being the leading cost-friendly roof repairs Ringwood service as well as the best provider for roof replacements and preventive maintenance services.
Call 24Hour Melbourne Plumbers To Get To Your Address Now
Don't risk damage to your home and belongings. Your roof should protect your home properly and not cause you frequent distress. Operating 24/7 our emergency roof plumbers are available at all hours, all day every day. We proudly serve Ringwood and other Melbourne surrounding suburbs, offering quick, affordable services when it comes to roof repairs, installation and maintenance as well as all commercial and residential plumbing work. When you need fast, cost-friendly quality roof repairs, there's no better team to handle your job than 24Hour Melbourne Plumbers! Call us to get to your address now and enjoy excellent workmanship. Get your free quote today!