When you've got a leaking roof, don't wait for the damage to get worse. You need immediate repairs to protect your building and furniture. For quick, convenient 24/7 roof repairs Wantirna services, call 24Hour Melbourne Plumbers now for quality roof plumbing at cost-friendly prices.
24Hour Melbourne Plumbers' certified roof plumbers will come to your door and fix your problem immediately. We repair roof leaks fast and offer professional, lasting solutions for your roof so you won't be having further issues. We're experts in leak detection and repairs for any kind of damage. When you hear tapping noises in your ceiling or suspect something wrong, call 24Hour Melbourne Plumbers right away. Our job is to provide you the most convenient, trusted roof repairs at affordable competitive prices. From weather damage to wear and tear, we can solve any roof emergency, arriving at your site and installing tarps while we work on your roof for prime results.
Emergency Roof Repairs Wantirna 24/7 Plumbers
In need of roof repairs Wantirna services? Call 24Hour Melbourne Plumbers immediately and don't risk further damage to your ceiling or interior. Our plumbers can reach your Wantirna address fast and repair your roof quickly. We operate 24 hours a day, all days of the week so you can get our emergency roof repairs Wantirna 24/7 plumbers whenever you need it. Whether it's the middle of the night or early morning, we can attend your home or business and repair your roof with no issue. Don't hesitate to call our emergency plumbers out to your location!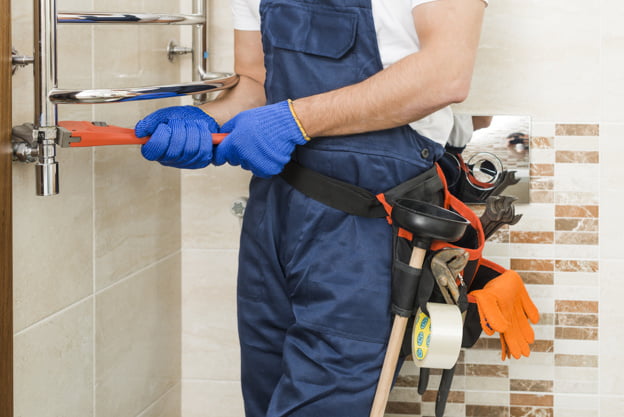 Experienced & Licensed Wantirna Roof Repairs Plumbers
24Hour Melbourne Plumbers is well versed with every possible roof leak cause. Our licensed team of experienced professional plumbers has dealt with various residential and commercial roof plumbing emergencies. From overflows, rainheads, gutterings and more, we can inspect your roof and determine the best possible approach to support your roofing so it won't cause you frequent problems. Be it resolving bad flashing and proofing from a past installation or wear and tear damage, loose screws, holes and roof sheets or rust damage, our plumbers can repair your roof or install a brand new replacement. We will recommend the most cost-effective solution for you in the long run as we aim to not only eliminate your current problems, but your future ones.
In addition to offering roof repairs and installations for lasting results, we highly recommend our preventive maintenance service to help with the general upkeep of your roof. From hygiene to structural maintenance, we can ensure your roof is at its best working conditions so you'll never have to worry about leaks or any other vulnerabilities. For the 24/7 roof repairs Wantirna service you can always count on, get help from 24Hour Melbourne Plumbers.
Call 24Hour Melbourne Plumbers For Wantirna Roof Repairs Now

When you need urgent roof repairs, 24Hour Melbourne Plumbers offers 24/7 emergency roof repairs and all plumbing solutions. From gutterings, replacements, maintenance and more, we also provide general plumbing services for residential and commercial spaces. Whether you need help with blocked drains, hot water issues, gas plumbing problems, burst pipes, bathroom installations and more, 24Hour Melbourne Plumbers can immediately get to your doorstep to resolve your needs. Convenient, cost-friendly and dependable, get high-quality 24/7 service roof repairs Wantirna homes and businesses rely on from 24Hour Melbourne Plumbers now!