24Hour Melbourne Plumbers can install, repair, replace, or maintain your gas wall furnace heater. As both master plumbers and licensed gas fitters, we've got what it takes to handle your gas plumbing skilfully and safely. We focus on delivering robust, high-quality heating system that will quickly and effectively heat your home and keep you comfortable throughout the colder months. If you're considering getting a gas wall furnace heater, discuss your needs with our plumbers today and we can help you find the best system for the job. Alternatively, give us a call now and we'll be there fast to install or repair your system. With 24/7 service, we can be there when you need us most to get your heating up and running fast. Call now on 1300009477 for professional service and a competitive quote.
Why Get a Gas Wall Furnace Heater?
There are a wide range of options when it comes to home heating, from split systems to hydronic heaters and more. However, for many homes in Melbourne, a gas wall furnace heater is the best option available. Natural gas is affordable and has a lower carbon footprint than traditional electricity. A gas heater can provide a home with consistent, reliable, and affordable heating throughout the year. Modern wall furnace heaters are built right into your wall and feature intuitive designs that direct carbon dioxide and other harmful gases out of your home, leaving you with heat only. If you're considering getting a wall furnace heater for your home, our team can provide you with the information you need to make a decision. Discuss your needs with a qualified 24Hour gas fitter today.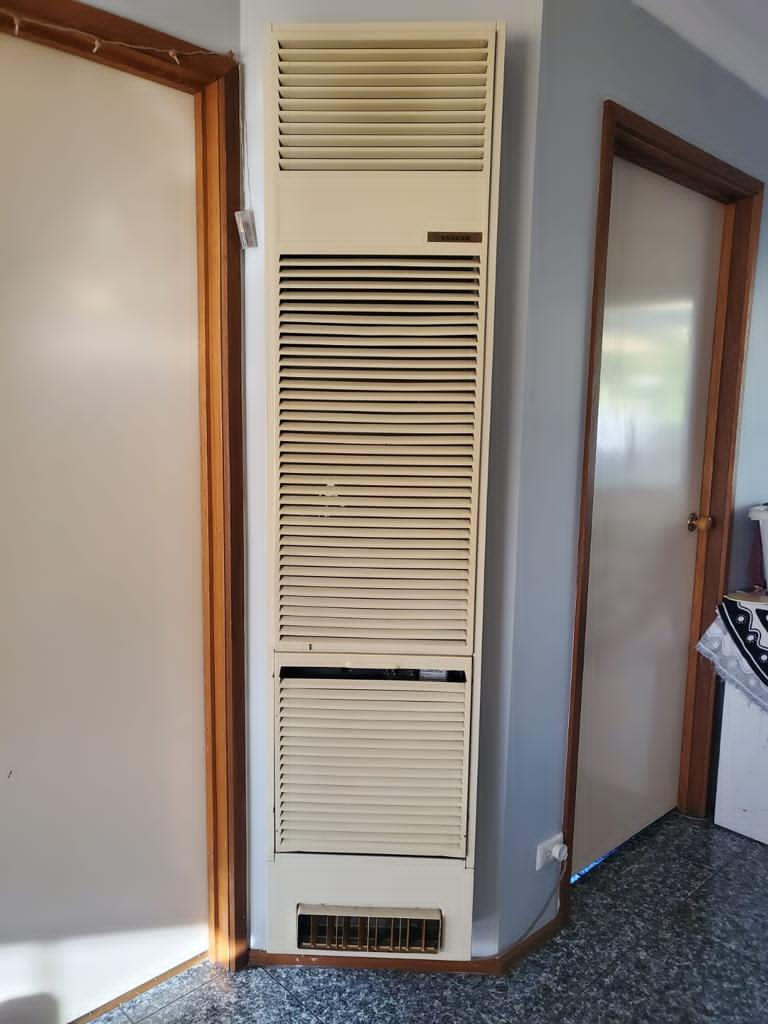 Wall Furnace Heater Installation
We can install any wall furnace heater from leading brands including Braemar, Bonaire, and more. Our plumbers can install a gas wall heater of your choice, or supply you with one we think will meet your requirements. With years of experience behind us we can provide you with a robust system that will keep you and your family warm for years to come. Discuss your needs with us today for more information and get your new heater installed today.
Wall Furnace Heater Repairs

If your heater is refusing to work and you've tried everything, you might need a professional to carry out repairs. A broken gas wall heater can be a major problem if it's leaking gas, and needs to be fixed as soon as possible. Call 24Hour Melbourne Plumbers and our team can come out to your location to assess the damage and provide you with a complete solution for the problem. We carry everything we need to get your heater up and running again, including tools, parts and more. With our licensed gas fitters on the job, you can expect reliable heating repairs that will continue to work for years to come.
Why Choose 24Hour Melbourne Plumbers?
With a team of licensed gas fitters on board and years of experience behind us, we can deliver incredible results no matter the size of the job. We're passionate about providing you with a solution to your gas heating problems, whether that's repairs and maintenance or a complete home or business heating solution. And with a 100% quality workmanship guarantee and full insurance on all jobs, you can have complete confidence in our work. Call us any time, 24/7, and our plumbers will be there fast to deliver the service you need.