WATER PIPE LEAK DETECTION
Unusually high water bills and wet or damp patches on the walls, ceilings or in your backyard, you might be dealing with a leak. Leaks can be quite frustrating and messy. However, a water pipe leak detection from us will ensure that you don't face any plimbing troubles anymore. 24Hour Melbourne Plumbers has been dealing with water leaks for quite some time now. We are aware of the problems a water leak can create. It is not just messy but is also a health risk, damp patches on the walls or cielings can create mold which can eventually lead to hundreds of health issues.
If you're faced with a leak, whether it is a small one or a big one, don't hesitate to call a professional plumber. Water leaks, if left till the last minute, can actually add more problems to your lost along with costing you more money. Get in touch with our professional plumbers who have years of experience in the area. One call to our expert plumbers and your pipe leak will be fixed in no time. Don't delay fixing that leak, simply call us.
How Can The Professionals Help?

We have years of experience in the plumbing industry and are fully aware of how to fiix leaks. Our water pipe leak detection includes looking for the cause of the problem. There are several reasons for a water pipe leak. Once we discover the root cause of the problem we will fix it. Even if the leak is too far gone because of either a breakage or corrosion, we can immediately repair the leak for you.
Moreover our leak detection service includes regular inspections. So, we assure you that one of our plumber will visit your office or home to check all your pipes, especially the main water line. Sometimes when dealing with older pipes, leaks are a common phenomenon. Contact 24Hour Melbourne Plumbers for an immediate leak detection or repair service.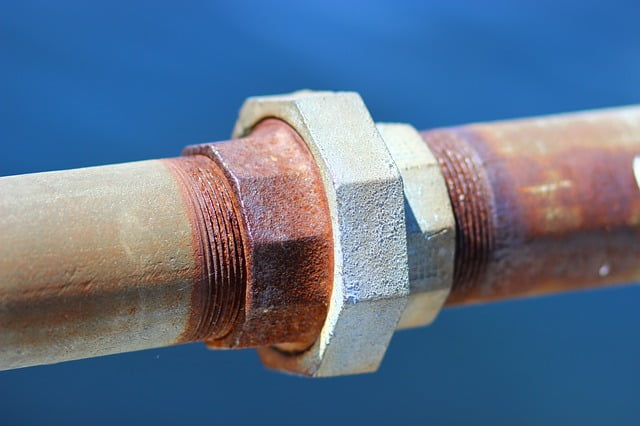 Water Pipe Leak Detection- Save Your Property
We understand how important your residential or commercial property is to you. Water leaks, however, can cause a lot of damage to your property without you ever realising it. Most of the time, water leaks are hidden and are discovered much later when the damage is already done. In such a case, calling a professional is your best bet.
We have the right tools and equipment to find the cause of the leak. Whether it is easily visible or a hidden underground leak, our licensed plumbers are skilled to fix it in no time. Also, if in the future you are planning on putting your property up for sale, a damp wall can be quite unappealing. But a regular pipe leak detection service from us will ensure you are not faced with the embarrassment of patchy walls.
Why Do You Need A Leak Detection Service?
Maintaining the pipelines and appliances in your homes or office will ensure they last long and you don't need repairs very often. Lesser repairs means lesser money being spent and also, if your plumbing is working fine you will spend less on the bills as well. Our highly trained plumbers are here to provide you with professional water leak detection. A water leak, as mentioned before can cause health problems but is also the main cause for water wastage. Water leaks can go undetected and in the process waste litres and litres of water. Wasting so much precious water is the last thing you want. This where a regular leak detection service will ensure you don't waste too much water
We understand that water leaks can happen at any time of the day. So, if your water pipe starts leaking early in the morning or late at night, don't ignore, just call us. Our plumbers will be there in under an hour to fix the problem. Your pipes need a detection done regularly every few months. Once you appoint our team, we will regularly remind you if a detection service is due. 24Hour Melbourne Plumbers are very passionate about their work and make sure that all our sutomers are completely satisfied with the services we provide.
Call Us For Emergency Leak Detection Service!

24Hour Meblourne Plumbers have an emergency team that is ready to come to you at any time of the day. You may be dealing with a leaky faucet, water puddles in your backyard or a burst pipe, we can fix it. Along with water pipe leak detection, our team can also look into your gas appliances and do gas leak detection as well. Every few months, our team will reach out to you for a detection service and will ensure that all your systems are working just fine. Call us to your home or office space for a detection service today!