AQUAMAX HOT WATER SERVICE
The constant change in weather conditions in Melbourne requires you to be prepared for anything. Having a hot water system working perfectly is absolutely vital. Get an Aquamax hot water service to ensure you never run out of hot water in your home. Imagine going for a hot shower and not having any hot water flowing through. We all need and deserve a hot shower after a long day which is why maintaining your hot water system is the best solution. Regular maintenance service of your water heater will also ensure they last longer. Get a hot water service from the finest Melbourne has to offer. 24Hour Melbourne Plumbers has a team of highly skilled and qualified professionals, so get in touch with us today!
Aquamax Hot Water Service

Established in 1988, Aquamax has been providing Melburnians with 5 Star Energy Rated gas heaters and highly efficient electric storage water heaters. They offer a wide range of electric and gas heaters. Providing quality products that are extremely efficient and affordable as well. They have a range of stainless steel gas units as well as gas boosted solar water heaters with stainless steel storage tanks. Aquamax also has a full range of Electric Vitreous Enamel storage models as well as stainless steel Electric water heaters. There is a whole range for you to choose from; their electric storage water heater range comes with a 7 to 10 years warranty for the storage tanks; the gas water heaters, on the other hand, come with a 12-year warranty.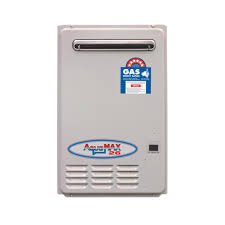 Hot Water Service – Repairs And Installation

Our Aquamax hot water service also includes repairs and installation services. If you have recently moved to a new place and need your brand new hot water system installed, we will do it for you. Before every installation or even repair service, our plumbers inspect all your plumbing systems. This is done to ensure there are no leaks in any pipes causing problems to your water heaters. In the process, if we do discover any plumbing issues, we will fix it right. The team at 24Hour Melbourne Plumbers have been dealing with hot water systems for several years and know every detail of every product. So, if you call us for Aquamax hot water service, you can rest assured your water heater is in the right hands.
We are a team of highly-skilled, certified professionals who strive to provide quality plumbing services to all our customers. Furthermore, we also have an emergency service for any problem that may arise in the middle of the night or day. You can call us anywhere in Melbourne at any time of the day. Simply give us a call!
Our Hot water specialists
have been Featured in