24Hour Plumbers are available for your plumbing task all day every day. If you need a plumber Manor Lakes, then call us today. We provide the best quality and cost-efficient plumbing services in Manor Lakes and surrounds. We offer a wide range of plumbing services from general plumbing to gas fitting, everything including plumbing the kitchen sink! Our plumbing services are provided to residential, industrial and commercial properties all over Melbourne. Contact us today by calling 1300 009 477 or send us a message online.
Our Plumber Manor Lakes Services

We offer a wide range of professional plumbing services in Manor Lakes:
General Plumbing
If it's a plumbing job; it's a job for our plumber Manor Lakes. Call us today for any and all your plumbing queries. No job is too big or too small!
Burst And Leaking Pipes
If you've got a burst or leaking pipe, this can be dangerous and costly! Don't hesitate; call 24Hour Plumber today!
Tap Repairs
Water is precious! If you've got a leaking tap, let our plumber Manor Lakes fix it for you pronto! Call now.
Toilet Repairs
Get your toilet fixed today. We'll send a plumber Manor Lakes speedily so that you don't have to worry about your broken toilet for too long. 1300 009 477
Leak Detection
A gas or water leak can be tricky to find. Our professional staff know how to detect a leak. If you have your suspicions, call us now.
Blocked Drains
Blocked sinks? Blocked shower? Blocked sewer drain? Our plumber Manor Lakes has got you covered!
Gas Fitting
We offer a range of gas fitting services from installation to repair and replacement. Call us today!
Roof And Gutter Leaks
It's crucial to keep your roof and gutters maintained. Let us check and repair your roof and gutters so that you don't have to.
Why Choose 24Hour Plumbers As Your Local Plumber Manor Lakes
Experienced Plumbers
Our team of dedicated plumbers have a combined twenty years of experience in the plumbing industry. Each of our plumbers Manor Lakes is expertly trained and is a qualified master plumber. Call us today!
High Tech Plumbing Equipment
We don't cut corners on any plumbing job and we use the very best and modern equipment available. So you know the job will be done right! Contact us to learn more.
Locally Owned And Operated
24Hour Plumbers is owned and operated in Melbourne. We have had plumbers providing top-notch service in Manor Lakes and the surrounding suburbs for several years, making us your most trusted local plumber Manor Lakes.
Guaranteed Services
2Our plumber Manor Lakes will continue the job until everything is correct and clean. All of this is done in a timely manner. Customer satisfaction is our main priority!
Satisfaction Guarantee

Our number one priority at 24Hour Plumbers is that our customers are happy with our work each and every time! Our plumber Manor Lakes is a highly skilled and qualified professional who can ensure that the task at hand is completed correctly, safely and promptly.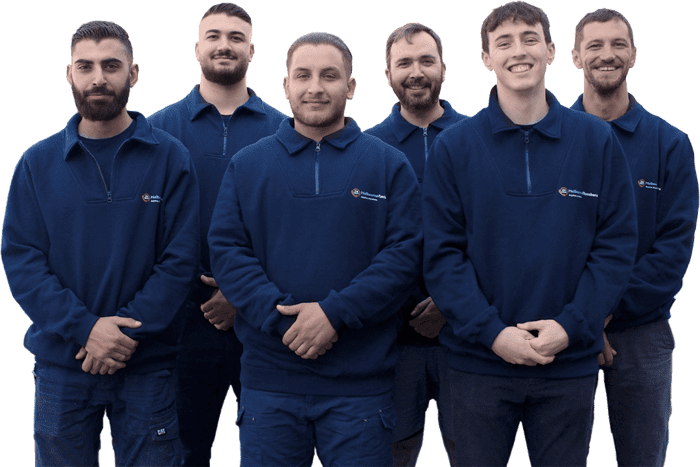 Expert Plumber Manor Lakes

All of the plumbers employed at 24Hour Plumbers are master plumbers. Each staff member has been expertly trained and always exhibits the utmost professionality while working on your plumbing jobs. So if you need an expert plumber Manor Lakes, you know you can count on us. We have provided plumbing services to Manor Lakes and surrounds for several years and have always ensured that we don't leave a job unless our customer is 100% satisfied.
We Also Provide Plumbing Services in