Imagine finally getting the time to do laundry and when you load up your washing machine it just stops because there is no flow of water. In such a case, it's best to get in touch with a local plumber Springvale. 24Hour Melbourne Plumbers are here to get your plumbing up and running again. We can easily inspect for any possible leaks or blockages that may be stopping the flow of water. There are times when we can't find certain leaks or blockages because they're so well hidden. However, our plumbers have the right type of technology to find the root cause and fix it up. We provide quality plumbing services at all hours and at competitive prices. Furthermore, we have a wide range of services we offer to all our clients. Roof repairs, blocked drain clearing, appliance installation, etc. to name a few. Whether it is a general plumbing service or a complicated hot water system repair service, we get the job done. So, give us a call right away and get your plumbing fixed.
Our Range Of Services
24Hour Melbourne Plumbers offers a wide range of services to all customers all over Melbourne and its suburbs. We are always ready for your phone call and will be there in a jiffy the moment you call us. Our plumbers believe in keeping things clean and efficient. So, you can expect the highest standard of quality from us. Here is a list of our popular services-
In addition to that, we provide, heating and cooling service, water filter installation, backflow prevention, and a lot more. You can find out more about our services on our website or just call us for more information. Our team is always ready to get into the vehicle and get to your location ASAP; this is why we ensure that our vans are completely equipped with all the required materials for any job, so we don't have to load things up at the last minute. Furthermore, we also provide on-call advice from our expert plumbers in Springvale. We can easily clear up your queries regarding plumbing. Just call us and let us know what the problem Is and we will fix it.
Need Emergency Plumbing?
24Hour Melbourne Plumbers is your trusted 24/7 emergency plumber.
We are experienced and highly qualified for any situation that may arise, anywhere in Melbourne!
Quality Services Every Time!

24Hour Melbourne Plumbers have been in the business for several years and know the ins and outs of the plumbing industry. We provide our services to residential, commercial, and industrial areas as well. Our plumbers are all highly qualified and licensed professionals. We are also a team of licensed gas fitters and roofing experts. Our team assures a 100% workmanship guarantee with every job done. Your comfort and satisfaction are of the utmost importance for us. This is why we ensure that after the job is done we leave your place looking untouched and pristine. Additionally, it is important for us to be on time for every job. From the moment you call us, we provide you with an ETA so you know how much time it'll take us to get to your location. We also keep you informed of the entire process while we work to make sure you know what you're spending your money on. If there are any last-minute additions to the job, you will be informed of that as well. So, get your plumbing fixed by our team of experts whenever you need it. Just give us a call and get a plumber in Springvale to visit you today!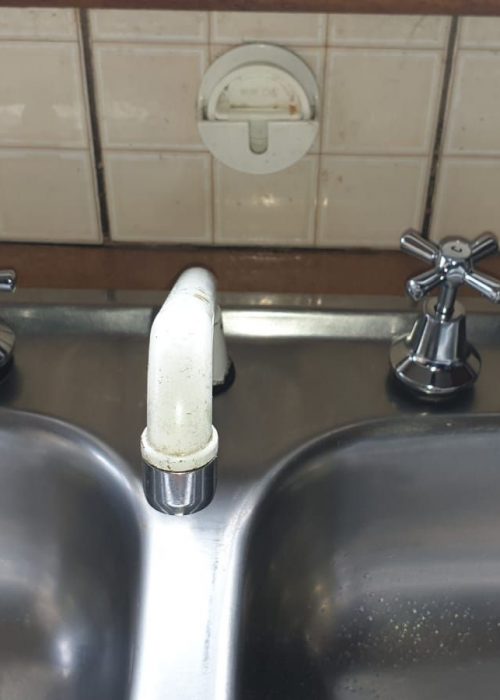 Emergency Plumber Springvale

We understand that anything can be an emergency and that it can arrive at any time of the day. Early morning or late at night, our emergency plumber Springvale is always available at your service. Just let us know what the problem is and our plumber will be on his way. We also provide you assistance from the moment you call us. For instance, if your emergency is a gas leak our expert will stay on the line and instruct you with the steps you have to take to ensure your safety. So, no need to look for any other plumber, just call us.
We Also Provide Plumbing Services in