There is no question that the toilet is one of the most used rooms in your home or office space. Our toilet renovation service transforms your already existing toilet into what you want it to look like. Moreover, if you do not already have a toilet, we will create a small toilet for your home. Nowadays, there are a number of homes in Melbourne that come with several rooms and with just one toilet. This can cause a lot of inconvenience if there are more than 3 people in a house. A toilet is usually smaller than a bathroom and requires lesser space. So, why would you not go for an extra toilet when it clearly makes things easier for you and your housemates. For more information on our toilet, laundry or bathroom renovations, give us a call.
Get A Brand-New Toilet

The convenience of your house members as well as that of guests visiting your home, an extra toilet is always helpful. If you are looking to install a brand-new toilet or an ensuite bathroom in your home, our plumbers can help you out. We provide professional advice to you from the very first step that is planning. A toilet usually consists of a sink and a toilet. Our toilet renovation service is not just about installing things, but we will make sure that the toilet is aesthetically pleasing as well.
Whether it is a modern, retro, monochrome or a vintage themed toilet, we will make exactly as you planned it. Moreover, we are plumbers so we will ensure that every pipe is in perfect condition; there are no leaky faucets to annoy you or your guests. We will also install instant hot water system for the flow of hot water from your tiny sink tap. However, if you do have a large toilet in mind, we never said we don't do that. Our goal is to bring your vision to life.
Toilet Renovation At Its Best

If you are looking to amp up your tiny toilet space, then give us a call. We will help you plan and also advice you on the kind of sinks, toilet, taps, flooring, lighting, racks, etc. you can put. It might be a very small room but even then, it needs a lot of care and detailed renovation. We usually begin with looking into the plumbing system of the toilet. If our licensed plumbers discover a leak or corroded pipe, that will be fixed first. After all a toilet is nothing if the plumbing doesn't work.
The look of the toilet, the floors, the walls, the racks all depend on your vision. Now there are so many options you can choose when it comes to the look of your toilet. It may sound strange, but every room of the house is very important. So, if you want antiques tap fittings, brass door fittings or a sink carved out of stone, we can fix it for you.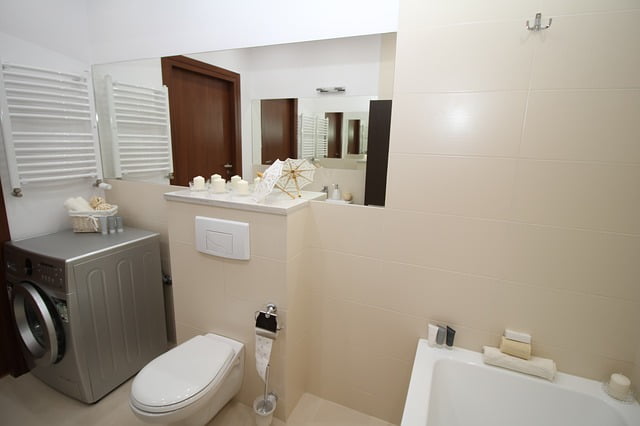 Call Us At Any Time Of The Day

We are available at any time of the day, so if you have a great idea for your toilet in the middle of the night, you can call us. However, our toilet renovation work will usually carry out during the day time. So, transform your old toilets or get an entirely new one installed in your home. Trust us, it never hurts to have an extra toilet space. So, plan it out and don't look any further, 24Hour Melbourne Plumber will provide you with the toilet of your dreams. Just give us a call!