EVAPORATIVE COOLING SERVICE MELBOURNE

Isn't it wonderful that you can get a cooling system that saves money and doesn't impact the environment? It sounds too good to be true, but an evaporative cooling service from us will ensure your system runs perfectly. At the end of the day your cooling system requires it's own spa treatment. Furthermore, your system needs regular servicing for it to last longer. We get the work done quickly and efficiently. 24Hour Melbourne Plumbers have a team of licensed qualified plumbers who provide the finest plumbing services in Melbourne.
Evaporative Cooling Repairs & Installation
Lately, the temperatures in Australia have been rising. In such a time, an effective cooling system is what you need. However, if your cooling system doesn't do the job then what's the point of having one. This is the reason why we always tell our customers to get a regular evaporative cooling service. Ideally, an evaporative system requires servicing every 6 months.
If your system is not serviced regularly, you will require a lot more repair work. Lucky for you, we also repair and install new cooling systems. So, if the temperature setting is not working or if your system is not giving out any air, give us a call. Our team of expert plumbers will be there to fix your systems. Additionally, if you need a new system installed in your home, we can help you select a system that is best for your home. Furthermore, once you have a selected a system, we will inspect all your electrical connections and then install the system.
What Does A Complete Evaporative Cooling Service Include?

An evaporative cooling system needs regular servicing to function properly. As qualified plumbers, we make sure to look into the electrical as well as the plumbing aspect of the system. A servicing from us includes checking the functioning of the operation pump and the fan; inspecting the ducts and checking the water level in the pump. One of the most common issues that we deal with, is the absence of cool air from the system. This can be caused due to problems in the operation pump, lesser water level or a dirt and dust stuck in the ducts. The fan as well as the duct filters need to be regularly cleaned for the proper functioning of the system.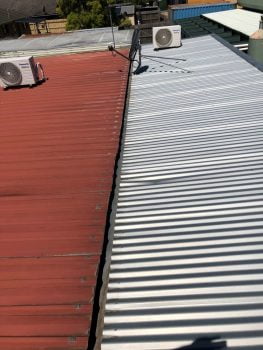 Does Regular Servicing Impact My Health?
Yes, it does. The functioning of any heating and cooling system within your home or offices impacts your health. Whether it is positive or negative, depends on how well-kept the system is. A regular servicing of any ducted system that uses filters is very important. An evaporative cooling service will ensure that the ducts and filters are cleaned from all the dust and dirt. Once cleaned, you can rest assured that the air you breathe is clean. A ducted system in general is very good for your health, since it sucks in natural warm air from outside and cleans and cools it down. In the past, there have been cases where a neglected evaporative cooling system has caused house fires. The collection dust and debris in the ducts can eventually lead to fires. So, it is better to get simple servicing done. Give us a call.
Innovative Cooling Solutions
As you may or may not know, an evaporative cooling system is very good for the environment. The system doesn't take up too much energy as it sucks in air from the environment, cools it down in the ducts and provides cool air to you. This ensures the circulation of natural instead of artificial air. In addition, it also means that you're spending lesser money. So, keeping your cooling system up and running is of utmost importance. Just give us a call for a servicing today!