EVAPORATIVE COOLING REPAIRS MELBOURNE
Evaporative ducted cooling is one of the most reasonable and energy efficient cooling systems in the market. Our team of licensed plumbers are here to provide the finest evaporative cooling repairs Melbourne and ensure that you and your family remain cool this summer. Have a cool summer with evaporative cooling and reduce your carbon footprint at the same time. Save money as well as save the environment with these cooling systems. Keep yourself cool with the help of our expert plumbers. 24Hour Melbourne Plumbers has a team ready to reach your location in less than an hour.
How Does The Evaporative Cooling Work?
It is a ducted system that is connected to different rooms in your home through ducts connecting throughout your house. The warm wind from outside goes into the ducts, cools down and eventually reaches you rooms as cool air. The hotter it is outside the better it is inside the house. The hot winds pass through the filter pads which cools the air down. The advantage of putting such a system in a place like Melbourne is the breeze. The weather here is usually quite windy, so even if it is hot winds blowing outside, you will be as cool as a cucumber inside your homes. More importantly, you won't breathe artificial air from a normal air conditioner. You will be breathing in fresh, filtered cool air.
Evaporative Cooling Installation
24Hour Melbourne Plumbers will also install a brand-new evaporative cooling system for your homes. Our team will reach any corner of Melbourne at any time. We are trained in dealing with cooling systems from different brands and always recommend our customers to install the best system that suits their needs. Moreover, constantly repairing an old system and trying to make it work can have serious impacts on your bills and sometimes even your health. A new system is usually the best way to go. With this system you will be saving on electricity bills and improving the health of your family.
We always recommend all our customers to get their heating and cooling systems regularly checked. This ensures that you don't need too many evaporative cooling repairs Melbourne.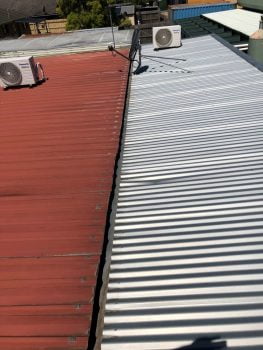 Best Evaporative Cooling Repairs In Melbourne
A regular maintenance service is important for these systems, especially right before the summer season. Whether it is checking operation of the pump, filter pads or fixing a breakage in the ducts, we do it all. Our evaporative cooling repairs in Melbourne ensure that your system is in perfect working condition. We have several years of experience in the plumbing industry and know how to deal with evaporative cooling systems of all the brands out there. The team of plumbers at 24Hour Melbourne Plumbers are always ready for a challenge.
Natural Cooling – Professional Repairs
A cooling system that doesn't just save you money, but also keeps the environment clean and safe. Along with that you end up breathing clean, natural air. There is no need for you to opt for any other system. An evaporative ducted system can be used throughout the year, during summer or winter. So, if you feel like there is the slightest of problems with your system, get a professional for a system repairs service anywhere in Melbourne. We will be there in an hour and will get the job done as quickly as possible.