Your Local Plumber In Westmeadows

Westmeadows is a great place to live, but nowhere is immune to plumbing problems. That's why it's good to know there's a plumber nearby that you can trust to fix your plumbing when you need it most. Call 24Hour Plumber Westmeadows today and get a fix for all your plumbing problems. Our Plumbers are available in all your nearby suburbs. Call our Plumber Watsonia if you live there. If you need a plumber, we're available day or night anywhere in Fawkner or surrounding suburbs, including Glenroy and Reservoir.
Master Plumbers In Westmeadows
As master plumbers, we're licensed to work on any kind of plumbing. When you hire us for a job you can be sure you're going to get professional quality service. All our plumbers are trained regularly in the latest plumbing techniques and to make sure every job is done to the highest standard. Bad plumbing jobs can cause huge problems down the line, wasting your time, money and effort. Make sure the job is done properly the first time and hire a plumber you know you can trust. At 24Hour Plumber Westmeadows we want to be that plumber for you. Let us show you our professional difference.
With our 24/7 plumbing hotline, we can offer professional plumbing when you need it most. We service all across Melbourne, from Fawkner to Frankston and more, with plumbers at the ready wherever you are. Using GPS positioning we can quickly find the best and closest plumber to you, and have them on the job within the hour. Forget waiting for plumbers that never show up. With 24Hour Plumber Westmeadows you can be sure you're going to get the service you deserve. At 24Hour Plumbers we believe a strong relationship with our customers is the road to providing a fantastic service. You'll know exactly what needs fixing, what you're paying, and what your plumber is doing every step of the way. This way you can rest easy knowing there's not going to be any nasty surprises or hidden costs, and we can focus on giving you the best service possible.
How May We Assist You With Your Plumbing?

Roof And Gutter Leaks

Roofs and gutters often get overlooked. Over time they can fill up with leaves and other rubbish, breaking and causing water damage to the roof of your house or your garden.
Water Heater Installation And Maintenance
We can install any water heating system, big, small, solar and more. Additionally, if your hot water system needs repairs, we can help get you up and running again as fast as possible. You can kiss the days of freezing cold morning showers goodbye.
Pipe Leak Detection

Think you might have a leak, but you're not quite sure? Get one of our plumbers in today! We can check all your pipes for leaks remotely and patch them up quick, before any major problems occur.
Gas Plumbing & Gas Fitting
We also do gas fitting and installation! If you need gas lines installed in a new home, or repairs for existing lines, we can make the process smooth and simple. Our services include installing new gas pipes or extending existing ones, connecting them to the pipes and appliances you already have in place. We can install gas appliances like gas hot water systems and barbeques, or hook up an oven, stove or heater for you. Connect your barbecue to mains gas today and get rid of your gas bottles for good!
Number One Trusted Plumber Westmeadows

For quality local service, call 24Hour Plumber Westmeadows. We're your one stop plumber, with the tools to tackle any job you can think of. Just call us today and let us show you the difference a trusted professional plumber can make in your life.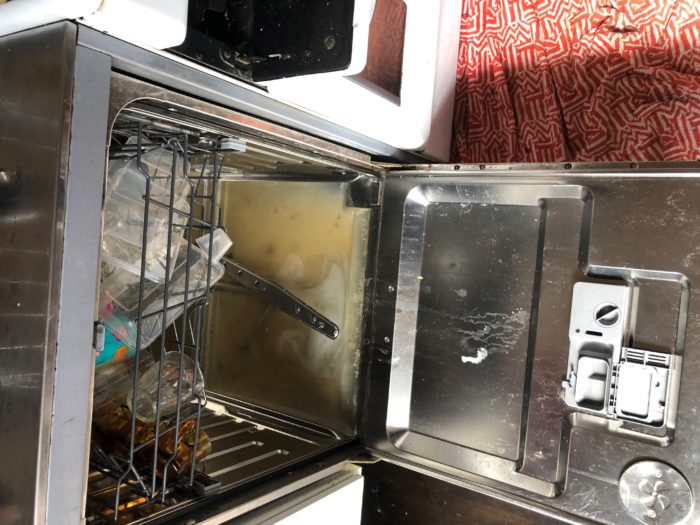 Plumber Westmeadows As Your First Choice!
Don't waste your money on dodgy plumbing. Without professional experience, plumbing can be difficult, and it's easy to make the problem worse while trying to fix it. A simple leaking toilet cistern can become a flood if the person fixing it accidentally breaks the wrong thing. So get your plumbing done right the first time. Make sure the plumber you hire is licensed, insured and Master Plumber Certified, so you know you're going to get professional grade plumbing. At 24Hour Plumber Westmeadows we have full insurance for all our jobs and guarantee you a fantastic service. All our jobs start with a service break down, so you know exactly what you're getting. With a focus on excellent plumbing, we'll work our through the whole plumbing process, from start to finish. Our friendly plumbers are here to help, so if you have any questions about what they're doing and how they work, don't hesitate to ask! We pride ourselves on our excellent service and guarantee no hidden costs or nasty surprises. With 24 hour Plumber Melbourne Westmeadows, you get the best.
Contact Your Plumber Westmeadows Today!

During the years we've spent repairing in Melbourne, we have never done our jobs in a way that could be deemed as average. Our professional local plumbers are efficient, specialised and can take the worry out of your plumbing need. So if you're ever in need of a plumber, call us and we'll be there right away. We serve all boroughs and operate all our hours of the day or night. Call us today to talk to a professional and get your problem fixed right away.
Since we have a GPS system on all our trucks, we'll send you the plumber closest to your location. With trained experts, sensible rates, same day service, Performance and labour guarantee, 24Hour Plumber Melbourne Westmeadows is sure to exceed your expectations.
24Hour Plumber Melbourne Westmeadows offers emergency plumbing repairs and service is our core business and we do it better than anyone else. Talk to an experienced 24Hour Plumber Westmeadows near you and ensure that you get the best.
Why should you settle for an average plumber when you can get the best at a more reasonable price? Some claim to be the best but we have consistently proven them wrong. Our expertise, skill and integrity act for itself.
We Also Provide Plumbing Services in