Hot Water Plumber Melbourne
At 24 Hours Plumber Melbourne, we are specialized in providing hot water plumber Melbourne services. It can be either hot water systems installations, repairs or consulting with the right choices of hot water systems for your family. We guarantee the best customized plan for you including heater styles and sizes which will result in efficiency for your needs.
Imagine a cold winter morning without hot water in your shower. It's broken and you need a local service that respond to you quickly! Call us now for 24 hours hot water plumber service in Melbourne. We have the best team of skillful and high qualified technicians in town. You can relax and enjoy the hot water because you are in the best hands.
Hot Water Plumber Melbourne For Your Electric, Gas Or Solar Heaters?
We are your local hot water plumber Melbourne, reachable 24/7 and operating over Melbourne. At 24Hour Plumber Melbourne, we can supply, install and service a wide range of hot water heaters for your home and commercial property. If you are looking into acquiring new hot water heaters, it is a good idea to look at the following:
Location
Place where the heater can be installed Total cost of replacement, installation and running costs Choice of energy source (gas, water, solar) and its availability.
Layout Of The House
We recommend all our clients to do their own research prior to getting new hot water heaters installed in addition to seeking advises from professional plumbers.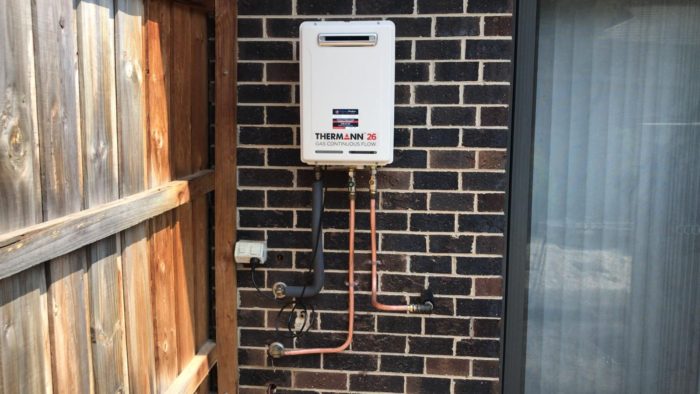 Hot Water Services

24 Hours Plumber Melbourne provide you the best quality of hot water plumber Melbourne services. We install, repair and even consult you with the most customized plan for your hot water systems. We are local and so we are fast and reliable.
Hot Water Repairs
You don't have to put up with the cold showers or bad pressure anymore just because the worried coming from associated costs. Our master plumbers will be right in front of your doors to offer a reliable and efficient services. We repair all types of hot water systems including electric, gas or solar.
You don't have to put up with the cold showers or bad pressure anymore just because the worried coming from associated costs.
Hot Water Installations

We always try to fix your broken down hot watersystem ASAP. However, in the worst case scenario, if your hot water system is beyond repairing effort, we will make sure to come up with the best choices for your needs.
We understand the difficulty for you to choose the-right-one among hundreds of brands. For example, Aquamax, Bosch, Dux, Rheem, Rinnai, Vulcan and many more.
Experts In Hot Water Plumber Melbourne

Our commercial plumbers are highly trained professionals with a good work ethic. We deliver the best commercial plumbing service possible 24 hours a day, seven days a week. Your business shouldn't stop because of a plumbing issue. So call us at any time of the day and we will make sure that your business runs as smooth as water.
24 Hours Plumber Melbourne proudly offers hot water system installations and repairs by our high qualified experts in the field. There are many tasks and knowledge required to perform these activities.
Do you know that some issues related to your gas hot water system do not always require the replacement of the unit? Here are something you may want to know about your hot water system conditions. If your system is leaking gas or water, or just not working like it used to, the unit may be just have fixable issues.
However, different home structures will have different types of problems. Therefore, we strongly recommend you to contact experts from 24 Hours Plumber Melbourne to assist you in making the right decisions.
Qualified & Experienced In All Plumbing Aspects

We also help homeowners by evaluating their plumbing needs, offer valuable insights and then, recommending the correct hot water unit for their home. As a result, we have many happy customers Melbourne wide.
We are your local plumbers, available 24/7 for any plumbing services and, come to you at any time. We are experienced and highly qualified to provide you with the best services around. Our emergency plumbers can install, repair and service your hot water heaters. It't time to make a change and experience 24Hour difference! To avoid paying extra money for an inefficient hot water system, give us a call today and our team will advise you efficiently.
Professional technicians with many years of experiences
Excellent reputation in town
We deliver the best service because we want you to come back and have no second thought for the next time of service!