Looking For A Plumber In Tottenham?
If you are looking for a no-fuss, cost-effective service for an emergency or even just general maintenance, your Plumber Tottenham team can help you today. Our team of local plumbers have over 10 years of experience attending to anything and everything. From blocked drains to hot water heaters, we'll get it fixed promptly and safely. We're not only experts in our field, but fully licensed and insured. This means that all our work is extensively certified. Relax with the comfort of our efficient service and have your dripping taps and plumbing issues fixed ASAP. Give us a call today to help take care of all your plumbing issues!
Our Emegency Plumber Tottenham Services
Hot Water Repairs
Solar, gas or even electric. We can repair, replace or install all types of hot water heaters. Forget the cold showers by having our expert attend to it today!
Overflowing Toilets
Build up of non-flushable items can end up causing a blocked toilet that eventually overflows. Make sure to turn off the water valve, and move any surrounding objects to prevent soaking. Once you get in contact with our team, we'll promptly sort out the rest. Our emergency service response time is an hour.
Water Filters
Imagine having the clearest, cleanest water flowing from the tap at home for your whole family. We can install a water filter that can give your family exactly this! It will also sanitise your water by removing any unwanted chemicals.
Blocked Drains
Equipped with the highest quality equipment, have your Plumber in Tottenham take a look to prevent further issues. Clogged sinks, for example, can result in potential overflows. If you're looking for a comprehensive service we'll get it sorted in no time. We also have a dedicated team at Seddon to give you timely and efficient service.
Burst Pipes
Burst pipes may end up causing not only short-term but long-term damage. A soaked floor depending on the material can end up warping or mould growth as a result of unattended dampness. With 24/7 rapid response service, give us a call and we'll get fixed right away.
Our Aim, Your Guarantee

At plumber Tottenham, our service is exhaustive but our aim is simple. We strive to give you a detailed solution together with a no-fuss approach. From the moment you give us a call, you'll be speaking with a real person. Forget the wait times and automated machines. We'll then go on to quickly attend to your needs by doing a thorough inspection. You'll have the confidence knowing exactly the next steps and any related pricing. With full transparency, our friendly staff are happy to answer all of your questions. Give us a call today!
Your Plumber Of Choice In Tottenham

Don't waste your money on dodgy plumbing. Without professional experience, plumbing can be difficult, and it's easy to make the problem worse while trying to fix it. A simple leaking toilet cistern can become a flood if the person fixing it accidentally breaks the wrong thing. So get your plumbing done right the first time. Make sure the plumber you hire is licensed, insured and Master Plumber Certified, so you know you're going to get professional grade plumbing. At 24Hour Plumbers Tottenham we have full insurance for all our jobs and guarantee you a fantastic service. With a focus on excellent plumbing, we'll work our through the whole plumbing process, from start to finish. Our friendly plumbers are here to help, so if you have any questions about what they're doing and how they work, don't hesitate to ask! We pride ourselves on our excellent service and guarantee no hidden costs or nasty surprises. With 24 hour Plumber Melbourne Tottenham, you get the best.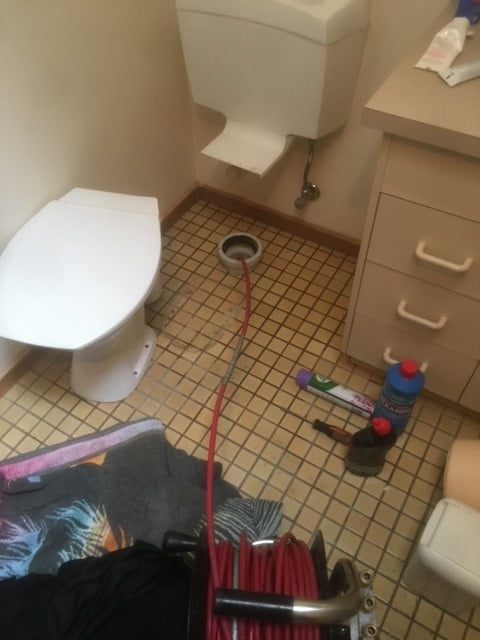 Contact Your Local Plumber In Tottenham
If you have any questions about our services or you're looking to book a plumber, give us a call or email us and we'll get right back to you. 24Hour Plumber Melbourne Tottenham offers emergency plumbing repairs and service is our core business and we do it better than anyone else. During the years we've spent repairing in Melbourne, we have never done our jobs in a way that could be deemed as average. Our professional local plumbers are efficient, specialised and can take the worry out of your plumbing need. So if you're ever in need of a plumber, call us and we'll be there right away. We serve all boroughs and operate all our hours of the day or night. Call us today to talk to a professional and get your problem fixed right away. Since we have a GPS system on all our trucks, we'll send you the plumber closest to your location. With trained experts, sensible rates, same day service, Performance and labour guarantee, 24Hour Plumber West Footscray is also sure to exceed your expectations. Talk to an experienced 24Hour plumber near you in Melbourne and ensure that you get the best. Why should you settle for an average plumber when you can get the best at a more reasonable price? Some claim to be the best but we have consistently proven them wrong. Our expertise, skill and integrity act for itself.
We Also Provide Plumbing Services in