Every Emergency, Any Time

The team at 24 Hour Plumber Melbourne Frankston is available to help at any time, no matter the problem. Our plumbers are ready to take on any challenge, with extensive training and years of experience to back them up. Whether it's a leaky tap, broken hot water heater or a major burst water pipe, 24 Hour Plumber Melbourne Frankston are here for you.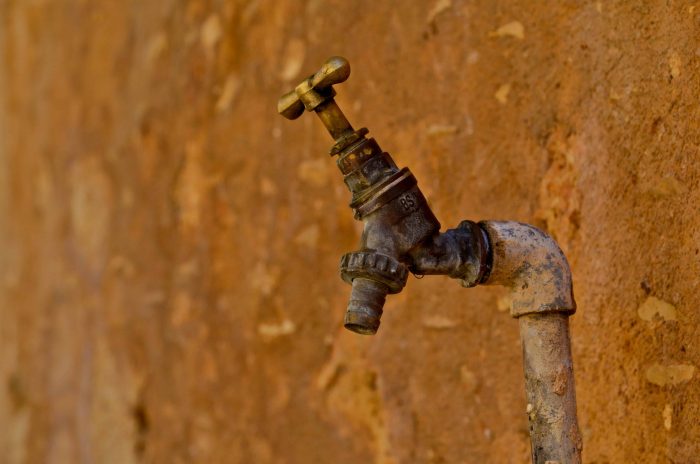 Small Problem Or Plumbing Nightmare?
When smaller plumbing issues such as leaky pipes and taps are the only ones you see, it's easy to forget about the bigger picture. Pipes that run through and beneath your property can become hazardous if burst, and cause serious damage to your home. In Melbourne especially, where many properties are older buildings, it is important that regular checks are conducted for plumbing and piping problems, so as not to create bigger issues. Call 24Hour Plumber Frankston to fix all your plumbing issues!
CLICK 'N CLAIM!
24Hour Melbourne Plumbers is your trusted 24/7 emergency plumber.
We are experienced and highly qualified for any situation that may arise, anywhere in Melbourne!
Experienced And Certified
All our plumbers at 24 Hour Plumber Frankston are fully licensed and backed up by years of experience. Our Plumbers are also known for their efficient service This is to ensure we can provide you with fantastic service 24/7. In addition, all our jobs start with a diagnosis, letting you know exactly what you're paying for before we even start. That way there's no hidden fees or surprises, and you can come away satisfied every time
Toilet Repairs
Toilet problems can be some of the worst to deal with. The issue could be as small as a bad valve or rubber ring, or as serious as a complete overflowing of the system. Whatever it is, let our team help you out. Attempting to fix toilet issues yourself can be easy, but without knowing the problem DIY maintenance is more than likely to aggravate the problem. Call 24Hour Plumber Frankston!
Roof And Gutter Leaks
Regular roof and gutter maintenance is crucial to maintaining the structural integrity of your property. Blocked gutters, leaking pipes, broken roofing or other issues can be a problem, and cause other problems in turn as water ends up in places it shouldn't be. Lack of maintenance, or awareness of these issues can cause permanent damage to your property if left unattended. Let the team at 24 Hour Plumbing Frankston help you today!
Gas Fitting
Gas leaks can be dangerous, and must be treated properly, with the correct tools and precautions. Most of the time, if handled right, gas problems aren't too costly to fix. Faulty appliances or gas piping are some of the most common issues, and can be identified and fixed quickly by someone with experience. If your hot water system isn't working, or you can smell gas in your home, don't hesitate to call us!
Our Frankston Plumbing Team Will Make Your Problems Vanish!
If you are tired of plumbers doing bad jobs, not turning up and wasting your time and money, you can stop worrying now. All the members at 24Hour Frankston Plumbers Frankston are completely certified and licensed. Our workers make sure you get the best and nothing less. The entire crew at 24Hour has regular training and updated insurance for every job they perform. All of our trucks are fitted with GPS tracking so we will send you the truck closest to your location in an hour of your call.
As we have a clear pay structure, you know what you're paying for before you get anything done. Plumber Frankston offers 24-hour service all across Melbourne. No matter the time day or job, our team is ready to help. 24Hour Plumbers Frankston are available 24/7 with our professionals waiting to be at your service. You no longer have yo wait around for your plumbers to arrive. Just call us and we from 24Hour Plumber Frankston will be there ASAP to fix all your plumbing issues.
If You Have Any Troubles At All, Please Call Us!

If you have any queries about what we offer or need help understanding your plumbing structure, contact us and we'll get back to you! 24Hour Plumber Melbourne Frankston also offer emergency plumbing services if you need them. With over a decade of experience, we pride ourselves in being one of the best in the industry.
The standards we set for ourselves never let us do a job that is merely acceptable. We make sure we give you only the best. Our plumbers are friendly, specialised and efficient and will make sure you have nothing to worry about. So whenever you need a plumber, be sure to call 24Hour Plumber Frankston today! We are available in all Melbourne suburbs. Call 24Hour Plumber Frankston today to talk to a professional and get your problem fixed right away. Since we have a GPS system on all our trucks, we'll send you the plumber closest to your location in an hour.
We Also Provide Plumbing Services in