Emergency Repairs By Experienced Tradies
Ready to get your plumbing problems solved today? With 24/7 availability, your plumber Port Melbourne and Plumber South Melbourne team will attend to all your plumbing needs. With years of experience around Melbourne CBD and the surrounding suburbs, you'll get an extensive service. Relax and get on with what's most important as our friendly team promptly fixes and cleans up the mess. Fully licensed and accredited, speak with one of our plumbing professionals today!
We Can Help With Any Plumbing
Hot Water Repairs and Servicing
Do Not Risk Any Further Plumbing Damages

A plumbing emergency never comes at a convenient time. Be it a burst pipe, overflowing toilet or anything in between. All of which, need to deal with immediately. Whether you're a homeowner or renting, the urgency may cause you to feel the need to fix it yourself. However, without the proper know-how, this may cause more even more damage and headache. Therefore, it's important to get in contact with a qualified plumber. With that said, these are two common plumbing mistakes that cause damage.
Chemical Drain Cleaner Overuse
Whether it's your kitchen sink or a shower drain, a clogged pipe is a common occurrence. The use of a drain cleaner to combat it is understandable, as it's efficient and readily on hand. In saying this, if it's something that you regularly have to do, you may have a deeper issue. Therefore, continually using drain cleaner may actually cause further damage. Put simply, it can result in corroded and leaky pipes.
Applying Excessive Force
If you've got a leaky faucet one of the first things you may do is to tighten it. Done correctly it may result in a quick fix but if not, could result in further damage. By using too much force you might be stripping vital components of your faucet or pipe. Moreover, this could result in further leaks due to damaged parts. Furthermore, we've seen many instances where the root of the problem just requires a washer replacement. Therefore, having an experienced, professional plumber can not only get to the root of the problem but save your time as well.
Our Domestic Plumbing Services Include: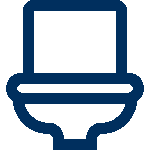 Toilet Repairs
Having an overflowing toilet is the worst! You can never tell if it was something like a bad valve or rubber ring that caused it or if it's as serious as a complete overflow of the system. Regardless of what it is, we can help you fix it. We also recommend that you don't try to fix this yourself as the problem could worsen. Rely on us and we will make your issues disappear.
Roof And Gutter Leaks
Regular maintenance of your roofs and gutters is essential inhaling maintain the structural integrity of your home or office. Blocked gutters, leaking pipes, broken roofing or other issues can be a problem, and cause other problems so call 24Hour Plumber Port Melbourne to help you make sure that water doesn't end up in places it shouldn't. Lack of maintenance should never be the reason for the damages of your property. Let the team at 24 Hour Plumbing in Port Melbourne help you today!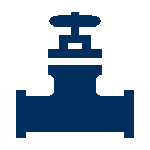 Gas Fitting
Gas leaks are dangerous because natural gas is flammable, which means that if there's a flame or even a spark in the area of a leak, it could cause a fire or explosion. A natural gas leak can happen if a gas pipe is damaged or a fitting is loose. Most of the time, if handled right, gas problems aren't too costly to fix. We can get someone with years of experience in the industry to fix your gas leak in a matter of minutes. If you have a problem with the water heater or have a gas leak that needs urgent attention, call us right away!
Get In Touch With Our Plumber Port Melbourne Team Today!

Be it a clogged drain, leaky faucet or anything in between, plumber Port Melbourne will sort it out! We offer a thorough service. One where we not only clean up the mess but leave you confident of a job well done. In other words, you can enjoy the relief knowing your issue has been sorted not only promptly but safely. 24hour Plumber Port Melbourne should be your first choice for anytime you need a plumber. With years of experience in plumbing and repairs, we are the leading company in the Melbourne and Port Melbourne plumbing industry. With a range of services, Plumber Port Melbourne has everything from basic maintenance services to pipe and burst repairs. If you're looking for exceptional customer service at an affordable price, have a speak with our team today.
We Also Provide Plumbing Services in