A gas leak may seem like a simple problem, but even a small-scale leak can turn into a huge problem. It is always better to have the professionals handle any gas related problems. According to Energy Safe Victoria as well, it is imperative that you ALWAYS use a licensed professional for repairs, renovation and installation work. Our plumber and gasfitter team consists of some of the best in the industry. We are equipped to handle your hot water systems, gas stove-tops, barbecues and a lot more. Get all your gas appliances fixed by our professionals, just call us now.
What's The Difference Between A Plumber And Gasfitter?
The difference is a very simple one. While a licensed gas fitter can only work on gas appliances. So, the installation of gas cooktops, ovens, gas barbecues can all be handled by a gasfitter. However, problems related to gas pipe repairs, or both gas and water pipes cannot be handled by a gas fitter. They are only equipped to install your appliances. A Plumber on the other hand, is licensed to work on any plumbing related issue as well as work on gas fittings. Plumber licenses therefore allow plumbers to work on a lot more which is why in any emergency a plumber gas fitter is what you need professional gas fitters Melbourne to avoid any potential fire or explosion.
Gas fitting is not to be taken lightly, it can be quite dangerous when it comes to gas pipelines or appliances. A professional will ensure your safety along with the safety of your homes and the people in it.
We offer a huge array of services. From gas fitting repairs to gas pipe installation, our licensed gas fitters ensure to get your job done in the most efficient way possible. We also check for possible leaks and will fix them for you. There is nothing more dangerous than a gas leak and we don't want you to face any troubles. We offer to inspect your gas fittings from the pipelines to your gas stoves and heaters.
Expert Plumbing Services At Your Doorstep
24Hour Melbourne Plumbers provide the finest pluming services in all of Melbourne. We have over a decade of experience in the industry and are aware of all the rules and regulations of the industry. Our team sticks to a strict code of conduct and ensures that every job is quick, efficient and clean. Whether it is an annoying faucet leak or blocked drain, our gas plumbers have got you covered. We make sure that our vans are equipped with all the required tools and spare parts to complete the job as quickly as possible.
Why Do You Need A Licensed Professional?

Gas related work should NEVER be done by an unlicensed professionals. It is imperative that gas work should be carried out by a licensed plumber gasfitter. Moreover, unlicensed work can be illegal and also very dangerous. The appliance's warranty may also become null and void if worked on by an unlicensed professionals. Gas plumbing work can be very tricky and can result in causing a lot of harm to you and the people around you. Even the tiniest spark can trigger a huge fire if there's a gas leak. 24Hour Melbourne Plumbers have a team of plumber and gasfitter who will fix all gas related problems in your homes. A plumber gasfitter is usually the best way to go since they can fix your gas appliances along with hot water systems that require plumbing knowledge as well. You get the best of both worlds in this case.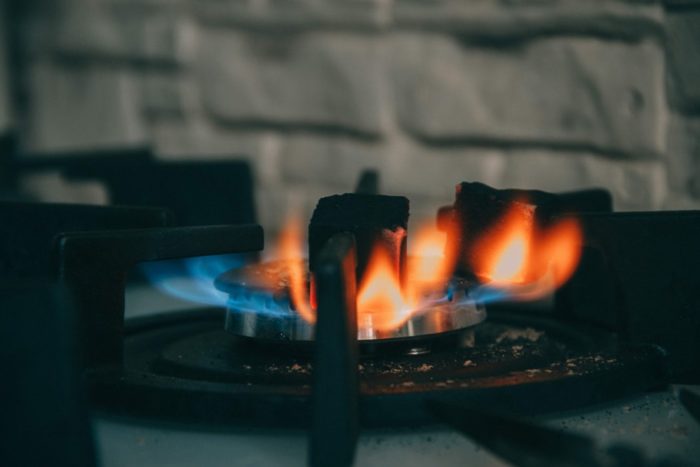 Repair, Install & Maintain – Licensed Plumber Gasfitters

As gasfitters we are expected to install all your gas appliances, but we can also repair and maintain you appliances. Whether it is a gas oven or a gas hot water system, we are ready to fix anything at any time of the day. We can repair your hot water system's pipes and storage tanks as quickly as possible. Furthermore, our emergency services are the most efficient in all of Melbourne. So, you can call our team at any time of the day and we will be there right at your doorstep.