DUCTED HEATING INSTALLATION
You don't have to suffer through cold sleepless nights, get your ducted heating installation done today and live in absolute comfort. 24Hour Melbourne Plumbers specialise in ducted heating installation, repairs and service. We can install your new heating system or re-install the old one in your new home. You can book a service with us today. Our licensed plumbers will be there in no time to install the new system. We make sure that before the installation service the entire area is inspected to avoid any problems that arise later. The plumbers at 24Hour Melbourne Plumbers are very particular about the work they do and strive to give you the best experienece with every job. Once you have given us a call, you don't have to worry about anything. Let the professionals handle all your installation and repair services.
Why Get Ducted Heating Installation?

Getting your ducted heating installation done is about more than just having a warm house. A faulty installation of your heating system can cost you more in gas bills, cause cold air to leak through the house, or even blow contaminants around and cause damage to your health. Unlike reverse cycle heating systems a gas ducted system des not have to depend on the outside temperature in order to provide you with warmth. Moreover, you can also have the option get add-on cooling which would mean that your ducted heating system would work throughout the year providing you with heating and cooling.
24Hour Melbourne Plumbers ensure that your products last you for as long as possible. In order to do that you need get a regular maintenance. The also ensure that your system is clean and safe. Additionally if you fele that you heating system isn't working as well as it should or costing you far more than it used to, it might be time to get it serviced. We come with several years of experience, our team can work out exactly why your system isn't working properly and get you back to being warm fast. More imprtantly we will install your new system without causing you any discomfort and will also ensure that once the job is done, we'll leave yor place spic and span.
Not Your Average Installation Service

First thing you need to remember is that you can call us for not just installation but repairs and maintenance services as well. We will keep you informed every step of the way. From the moment you give us a call we will ensure that you are informed about everything we do.
Our ducted heating installation is not as simple as you think.24Hour Melbourne Plumbers doesn't believe in simply installing the heating system for you. We will firstly help you choose the system that is right for you. Then one of our plumbers will first perform a thorough inspection to make sure that you have a gas connection required for your ducted heating system. We alos check for any possible leaks from your main gas line to ensure your safety.
Ours is a team of professional plumbers who have several years of experience in the industry. We are aware of the industry's standards and regulations. The team is constantly under training ensuring that we are always up to date with any developments in the rules or the technology used on the job.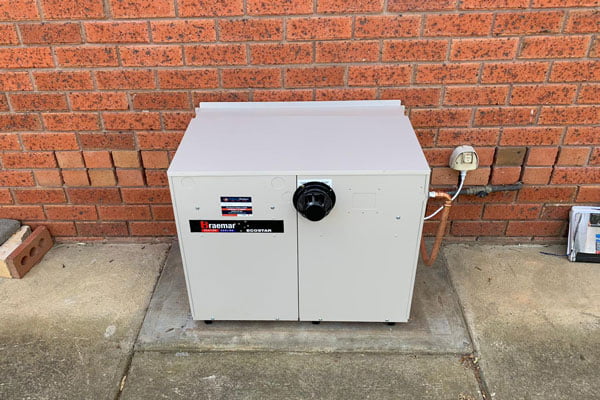 Call Today For Professional Installation Service

Our team consists of licensed professionals. Each member of our team is trained to deliver a great service, servicing, repairing and installing your systems and even providing advice on how to care for your heating system. We can install a variety of brands selling ducted heating systems. If your home heating and cooling needs service or repairs, talk to our team today. Call us for a quote and more information.