We provide ducted heating repairs Melbourne, with services such as checking the capacitators, flame sensors, gas burner pressure, etc. Ducted heating systems need to be serviced every few months. If it's not done, then you might harm you heating system. Moreover, the older the system the more regular you have to be with the servicing. Once you appoint 24Hour Melbourne Plumbers for any reparation service, we'll regularly remind you of a due service. Our licensed plumbers make sure that your gas ducted heating system is operating at its full potential. We maintain a good work ethic and are aware of all the Australian standards and regulation of the industry. Our goal is to deliver the finest services to you without causing you any discomfort.
Ducted Heating Repairs Melbourne

We take a gas ducted heating service very seriously. Our team of experts is here to ensure that we deliver the finest ducted heating repairs to your homes. Gas appliances should always be handled with care which is why it's best to call a professional to get the job done. While a gas ducted system is very efficient, it still need regular maintenance and ducted heating repairs. Additionally, a Carbon Monoxide testing is absolutely essential and needs to be done every two years. A Carbon Monoxide leak can be very harmful for your health and can sometimes result in death too.
Some of the most common problems we come across is a reduced air flow. Now you would not face this problem if your system is regularly serviced. Ducted heating repairs, in this case involves, cleaning out the ducts from any dust or debris build-up. Also, we do a thorough inspection for any breaks in the ducts which might cause a reduced air flow. Our plumbers will always check for any electrical problems that may have arisen.
Brands We Work With…
Ducted heating systems are sold by several brands in the market, and we know how to fix all of them. So, you don't have to worry about anything. Whether it an old or a new ducted heating system, we will repair it. Lennox, CoolAir, Brivis, Breezair, etc. are some of the brands we deal with on a regular basis. Our team of plumbers will fix and install a new system for you. Just give us a call and we'll get to work as quickly as possible..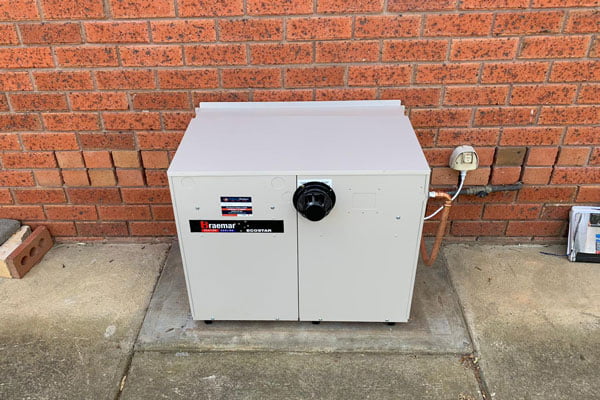 We have almost a decade of experience and repaired a vast range of ducted heating systems Melbourne. If we feel that your system is beyond repair, then we will help install a new system. Our team can also provide professional advice regarding which system will best suit your needs.