Gas appliance installation can be very tricky and is best handles by professionals. Our team at 24Hour Melbourne Plumbers is ready to provide you with the best gas appliance service in Melbourne. We work with several different gas appliances, such as gas ovens, cooktops, stovetops, etc. Our team possesses the skill and expertise to tackle all you gas appliance problems. We install as well as repair gas appliances. Our gas stove installation service is one of the best services that we provide. Once you have given us a call, you don't have to worry about anything. Let the professionals handle all your gas appliance service, installation and repair.
Professional Gas Appliance Installation Services

During winter the gas heater seems like the most important fixture in the house. Along with that gas water heaters are equally important during these cold winter months. Now if these two things stop working in winter, it is quite the emergency. It will be very hard to spend your entire winter in a cold house with cold water. However, one call from you and our team will be there to fix your gas heater and water heater. Our gas appliance service includes a lot more than just gas heaters though. So, any gas appliance in your homes is our business.
At 24Hour Melbourne Plumbers, we ensure that our team follows a code of conduct and is always on time. We believe in providing our customers with best and fastest gas appliance service. Our goal is to keep our customers happy and have them enjoy a drink while we get all the dirty work done. We are very particular about cleanliness and make sure that we clean up after the job is done, so you don't have to.
Why Call The Experts For Appliance Installation?

Our gas appliance service includes several services such gas oven installation, gas stove repair, gas cooktop installation, gas oven repair, LPG gas regulator installation etc. Any problems related to gas appliances can be dangerous which is why it is always advisable to call a professional. There can sometimes be a gas leak or some sort of malfunction because of a previous installation. Our team is here to fix any malfunctions and install any new gas appliance you may have bought.
There are several things to keep in mind when installing any gas appliance. This is the reason why gas appliance service can't just be done by anybody. For instance, when a gas cooktop installation takes place, one has to look out for the colour of the flame, if the nobs are working or not and how to fix these problems. More importantly fixtures like an LPG gas regulator installation is not a simple job.
We also make sure that once we have done a gas appliance installation, we thoroughly check everything to make sure you don't have to face any problems. From nobs to flames, we also check for leaks and any breaks in the gas pipes. Our services include complete new gas pipe installation as well. If you are looking to install a new barbecue that works on natural gas instead of LPG, we will handle that as well.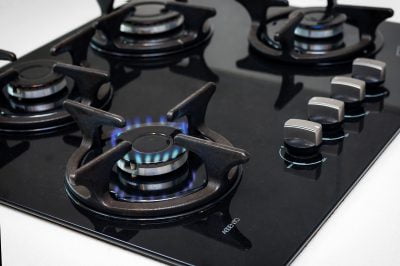 Call Up The Professional Team

We at 24Hour Melbourne Plumbers are available 24 hours of the day, 7 days a week. If you want to avoid any gas leaks and any possible danger to your family call up a professional for any gas appliance service. Our team is equipped with the finest technology and any spare parts that might be required in the process. So, they don't have to go back and forth for any spare parts.
Our priority is our customers. We will move mountains for you, if we could. But for now, we will install, repair and service any gas appliance in your homes. Just call at anytime, anywhere in Melbourne.