Whether you're a home cook or a professional pâtissier, a gas oven is a very important part of your life. So, a faulty gas oven installation isn't going to be helpful for anybody. We at 24Hour Melbourne Plumbers we make sure that your oven is installed by professionals. Our team is experienced in installing gas ovens of every brand in the market. We don't limit ourselves to fixing ovens in just your homes, we cater to small or large businesses as well. The objective is to ensure that the installation is absolutely perfect so that you can bake some amazing dishes for your family or customers.
Residential & Commercial Oven Installation

A gas oven installation service in a residential property requires looking into the gas connection for your home. Our licensed plumbers will first look into the gas pipe line for your home and check for leaks. If it is determined that the pipes are in perfect condition and don't need a repair service, then only we install the gas oven. After the installation, we do complete check of the knobs and the gas connections. Things such as the colour of the flame, any funny smells around the oven, need to be fixed.
Commercial properties such as a bakery or a restaurant have stricter rules and regulations that need to be followed. This is the reason any appliance installation requires looking into every possibility of a fault. If you are new in the business and are trying to figure out which gas oven will fit the best for you, just ask us. We are a team of professionals who are dealing with all types gas ovens in the market and will advice on what will suit your needs the best. Moreover, commercial gas oven installation can be a bit more complicated and also requires a general maintenance service as well. So, once we are done installing your oven, we will make sure to visit you every now and then for regular checkups.
Why Call The Professionals?
There is always some level of risk involved with gas products, so always call a professional to handle the work. If you install a gas appliance without professional, you might endanger the lives of the people around you as well yourself. Don't take that chance, your life is definitely more important than that of a gas oven. 24Hour Melbourne Plumbers have been handling gas appliance installation for years. So, once you give us a call, you are guaranteed the best gas oven repairs and installation service in Melbourne.
Our gas plumbers are licensed and insured and are equipped with the right tools to complete any gas fitting job. We send the best of the best to your home or business space with all the required tools and spare parts to get the job done quickly. It is very important that you buy the correct fittings or attachments for you gas oven and if you are confused just tell us. If the attachments for your gas oven is not right, then it can put your life at great risk. We don't mean to sound too dramatic, but we cannot deny the fact that gas is dangerous. So, spare yourself the trouble of dealing with installing an oven and just call the professionals.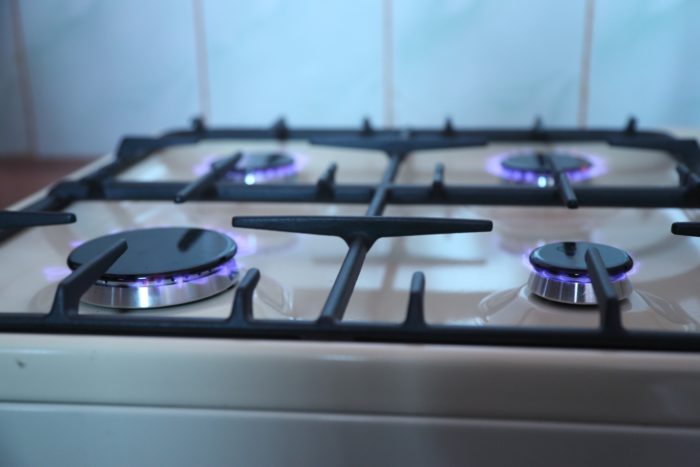 Bought A New Gas Oven? Call Us!

Whether you have bought a new gas oven or want your old one reinstalled in a new home just contact 24Hour Melbourne Plumbers. The team of expert plumbers are dedicated to providing you with most efficient gas oven installation in all of Melbourne. Don't think too much, just give us a call for advice, repairs, or installation services!