24Hour Melbourne Plumbers are Melbourne's gas pipe fitting experts. With more than a decade of experience behind us we have the skills to inspect, assess and fit gas pipes professionally. We deliver an expert gas pipe plumbing service, helping businesses and home across Melbourne get connected with gas quickly and safely. If you're looking for a plumber you can trust to provide a fantastic service, give 24Hour Melbourne plumbers a call today. We're fully licensed, accredited and insured to give you complete peace of mind. So what are you waiting for? Call today.
What Is Gas Pipe Fitting?

Gas pipe fitting, or gas fitting, is a type of gas plumbing that deals with the repair, installation, alteration, testing and replacement of any gas appliance or any item involved in the supply or use of gas. At 24hour Melbourne Plumbers we work on both commercial and residential gas fitting jobs, from gas hot water systems to gas central heating and gas stove installation. If you need gas connected for your home or business, gas appliances installed or gas pipelines and fittings repaired, our expert team can get the job done.
Our Services
We offer a wide range of gas pipe fitting services and can work on anything related to gas fitting and gas plumbing. Our services include:
Installing and testing LPG and natural gas lines
Installing gas appliances such as hot water systems, heaters, stoves and cooktops
Testing for and dealing with gas leaks professionally and safely
24Hour emergency gas plumbing service for gas leak emergencies
Why Hire A Specialised Gas Plumber
At 24Hour Melbourne Plumbers we employ plumbers with specialised gas pipe installation knowledge. If you're hiring a plumber to work on your gas appliances and systems, you need to make sure they are licensed and trained to work with gas. While gas is a liquid, working with it isn't like working with water. Gas can be very dangerous if not treated properly, and without the right knowledge a gas plumbing job can go very wrong. Don't risk your safety on a cheap gas plumber. With 24Hour Melbourne Plumbers you can be sure you're getting a fantastic service that will keep you and your family safe and your gas appliances working well into the future.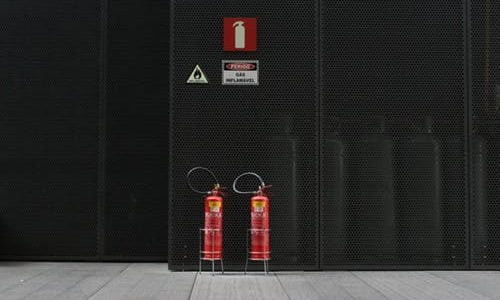 Call 24Hour Melbourne Plumbers Today

If you need gas fitting or pipe fitting services for your home or business, give 24Hour Melbourne plumebrs a call today. We offer a wide range of plumbing services and can get your gas working again fast. Call now and we'll have a plumber out on your doorstep within the hour, ready to help. And with 24-hour emergency service available, you can get a plumber on the job when you need them most. Don't wait around for your gas fittings to fix themselves. Call us today and get professional plumbing from Melbourne's best.