HOT WATER SERVICE REPAIRS
Has your hot water system broken down? Do you need hot water service immediately? 24Hour Melbourne Plumbers will be there at your doorstep in no time. We will repair, replace, install and maintain every water heater in your home or office space. We don't limit our services just to the residential space; our services extend to the commercial sector as well. We know how important it is to have access to hot water can be. Nobody wants a cold shower in the winter months, at least not by choice. So, don't torture yourself with this added burden of fixing your water heater system, just call our professional plumbers for hot water system service.
Hot Water Service Repairs

One of the biggest problems people face with their hot water systems are leakages, temperature fluctuation and change in water pressure. 24Hour Melbourne Plumbers have now dealt with enough of these problems and can be called connoisseurs in the field of plumbing. Our team of licensed plumbers provides the finest hot water service repairs in Melbourne. A regular service will ensure that your water heater system lasts longer and is in perfect working condition. We offer you same day service as well, so if it is an emergency and you need things repaired quickly, we will do it. Our goal is to get the work done as quickly and efficiently as possible.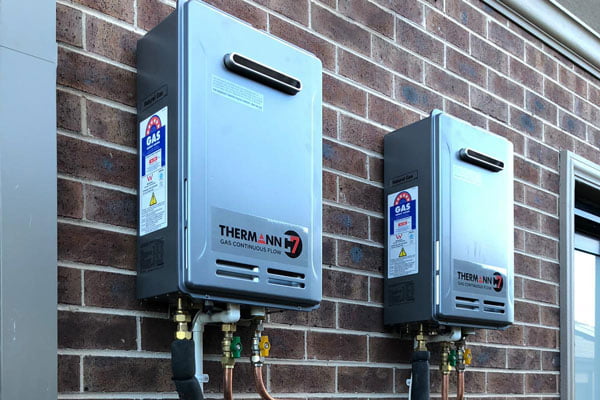 Hot Water System Replacement
If your hot water system is beyond repair, it is always better to replace it with a new system. Hot water repairs Melbourne can only do so much for a hot water system. Instead of replacing one part after the other, you can just get a new system installed. There are times when people wish to switch to a new hot water system for certain reasons. The most common reasons we find are changing to a more environment friendly and energy efficient water heater.
Solar water heaters and gas hot water system is usually what people are opting for nowadays. They are more environmentally friendly options, even though they might not be the cheapest option. They are long lasting and do not have a complicated functioning system. So, if your looking to change your water heating system then we will provide you with professional advice. We will help you choose the system that suits you the best.
Instant Hot Water Service
This is a very common hot water system used in the office space. An instant water heater service from us will ensure that you are getting hot water from all your taps all day. Continuous flow of hot water is the purpose of an instant hot water system. It is a very compact system and is very easy to maintain as well. We can repair gas or electric hot water systems. Just get in touch with our highly qualified plumbers to get an instant hot water service done today.
Contact The Experts For Burst Pipe Repairs
Our hot water system service is the best in all of Melbourne. So, it won't be fair to us if your hot water system needs some care and you still don't call us. We work on public holidays as well, so if that is the only day you feel the need to get water heater repaired, then don't hesitate to contact us. We make sure that you don't have to face any troubles with your hot water systems. So, just pick up the phone and call us.