ELECTRIC HOT WATER SYSTEMS
With our electric hot water system services, you can stop worrying about the flow of hot water in your homes. We provide several services for electric hot water heaters, from installation to repairs. We will also provide maintenance service for your electric water heaters. It is more cost efficient to install an electric hot water system in your homes. Electric hot water systems are faster than say a gas hot water system. Our team is trained electric hot water repair of different systems from different brands. So, whether you have a Bosch or Rheem water heater, our team is competent enough to fix them.
Regular Maintenance Services
More than anything, the maintenance and regular servicing of electric hot water systems is important. Call our team of licensed and insured plumbers to come and have a look at your heating system. We will make sure to provide you with a detailed report of every visit we make. Moreover, our team of plumbers are very thorough with their work and will inspect every inch of your electric hot water heater. We inform you beforehand of any possible electrical or plumbing problem related to your heating system.
Finest Heating System Installation
We at 24Hour Melbourne Plumbers believe in giving you the finest electric hot water systems installation. Our team will help you choose the best electric water heater for your homes. In addition, we know that an instant electric hot water system is not really environmentally friendly. But we make sure that if we are installing a new heating system which is a model that is better for the environment. Now there are electric water heaters in the market that do not affect the environment as much as their older counterparts.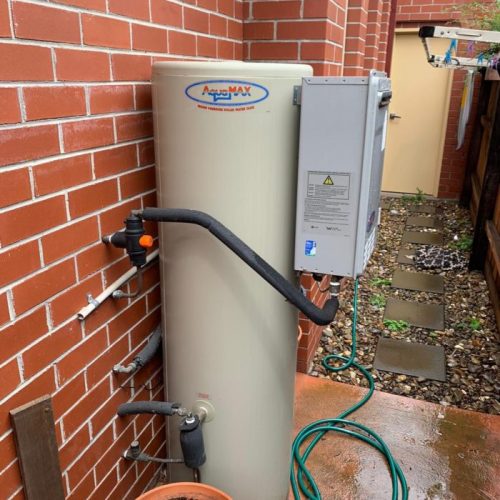 Best Reparation Service For Water Heaters.
There are several kinds of water heating systems installed in homes and offices. In fact, sometimes commercial spaces have electric hot water systems that are much larger than the normal sizes appropriate for homes. Our team of plumbers specializes in dealing with large scale equipment. We will repair electric water heaters of any size without causing much inconvenience to you.
Why Not Just Call Us, Already!
Give us a call right now. Our team is ready for any challenge you throw at us. We will travel to every corner of Melbourne just to for you. Call us today and get a free quote immediately!
Our team of plumbers is insured and had an excellent work ethic. Customer satisfaction is our top priority. Give us a call and we'll take it from there.