ROOF PLUMBER EASTERN SUBURBS MELBOURNE
Roof leaks or a faulty roof installation can lead to a huge number of problems for you. Leaks can cause major property damage and there is always the fear of the entire roof caving in because of a faulty installation. A roof plumber Eastern Suburbs Melbourne, can help you get rid of all these problems. Most homes in Melbourne face problems with their roofs, thanks to the erratic weather conditions here. Your roofs go through so much in a single day, as they maybe facing hot winds and heavy rain on the same day. If you can hear your roof rattling, don't live in the fear that your roof might break in the middle of dinner one day. Just call 24Hour Melbourne Plumbers and get a quote today.
Several Roof Plumbing Services

24Hour Melbourne Plumbers provide a roof plumber service in the Eastern & Western Suburbs Melbourne as well as other suburbs. The team is always ready for your call so that we can be there at your location within the hour. We have a team of licensed and certified roof plumbers who can repair, maintain and restore you roof. Our roof plumbing services include a number of different things such as:
Sudden water bill increase with an unchanged consumption
the classic colorbond roofing gives you the option of choosing from a variety of colours. We can also repair any leaks or breaks within the roof.
Flatmetal Roofing
Flat metal roofs do not have a very long life expectancy. We can help in correcting the angle of the roof which can help your roof last longer.
Asbestos Roofing
This has been a very popular roof trend for a very long time. However, it can be very unhealthy and not good for building purposes. We work under the standard regulations of Worksafe Victoria and Environmental Protection Authority.
Along with this, we can also re-tile your roof or install a completely new roof. Our experts can help you in selecting the type of roof that is right for your homes. Just call us on our professional team.
24 Hour Roof Plumber
Roof emergencies can be quite problematic and destructive as well. Imagine if a part of your roof was to cave-in in the middle of the night because of a leak which was left undetected. At that time, you need repair work to be done right away. This is when you can call in our roof plumber eastern suburbs Melbourne. First of all, we always tell our customers to keep an eye out for an indication of any leak within your roof. Most of the times these leaks aren't visible which is why look for indications such as a reduced insulation or problems with plug-points in your home. You can simply call our team for an inspection so that such an emergency can be avoided. However, if you roof does cave-in, call us. Whether it is bright day light or pitch dark, just get in touch with one of our experts and we guarantee we'll be there ASAP. Whether it's northern suburbs or eastern our team will get to you in no time.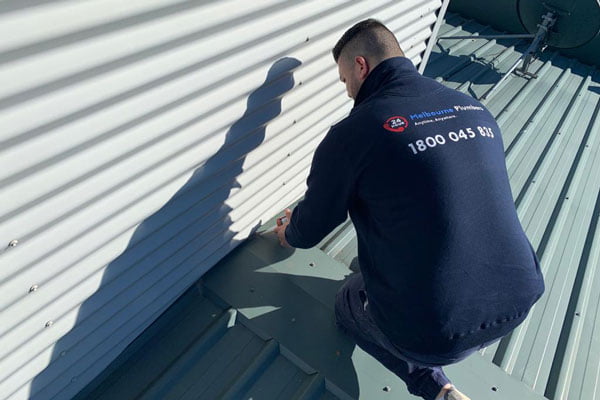 Expert Plumbers – 24 Hour Service

Every installation service is preceded by a detailed inspection of your plumbing systems. This is done to ensure that your dishwasher does not get damaged because of an existing undetected leak. We can also install pipe connections in the area you want your dishwasher installed.
Our services along with dishwasher installation and plumbing, we also do repairs and maintenance work. We can help you replace your old dishwasher and provide professional advice on which dishwasher will best suit you. The goal is to cause the least amount of inconvenience to you which is we make sure that after every job, we leave your place looking absolutely spotless. We also make sure that our team is always wearing plastic covers over their shoes, so your home does not get dirty because of our dirty shoes. Even after the job is done we will check the entire system to make sure it is working fine.
Professional Plumbers – Roof & Gutter

We don't just fix your roofs, we can also handle any problems with the plumber in your gutter drains. If your gutter drains are choked up and won't clear out, our roof and gutter plumbers can clear it out for you. The 24Hour Melbourne Plumbers team has highly qualified and trained plumbers who strive to get 100% customer satisfaction with every job they do. If you need a roof plumber in the Eastern Suburbs Melbourne, you know where to look. Every job that we do is done keeping your safety and comfort in mind. So, even if you call us in the middle of the night, you can relax and enjoy a nice hot cuppa while we fix up that roof of yours. Call us today for a quote.