Whenever you need plumber West Melbourne services, contact our licensed team at 24Hour Melbourne Plumbers to fix all your plumbing problems. Apart from fixing and maintenance, we also handle full installations. Whether it's leaks, blockage or gas/water/heating and cooling systems performance issues, we can immediately head to your door and solve your plumbing issues for you.
Our Wide Variety Of Plumber West Melbourne Services
You want plumbing assistance without delay, but that doesn't mean you should take any risks with your gas or water system. You need qualified plumbers with the right licensing and credentials. That's us. 24Hour Melbourne Plumbers will reach your West Melbourne address with our team of experienced professionals. Available 24/7 we're always ready for your call to get the job done quickly and without causing further damage. Here are some of the services we provide:
Blocked Drains
It can be difficult keeping your pipes or drains running smoothly with all of the junk that passes through them. Whether it's debris from stormwater, waste materials or other foreign objects, this buildup can cause major problems when left untreated. If you find yourself suffering from a blocked drain, don't worry: our trained professionals are here to safely remove any blockage and restore your pipes to full working condition—no matter the cause!
Gas Fittings
Our licensed gas fitters can outfit your gas pipes properly as well as perform full installations and maintenance services on various gas appliances. We have the technical expertise to handle sensitive gas equipment safely and efficiently.
Hot Water Systems
When your hot water system is giving you trouble, contact 24Hour Melbourne Plumbers. We can help repair it or install a new one for you! We've worked with all types and brands throughout our years of service so rest assured we're confident we can carry out repairs or full replacements with guaranteed results.
Heating and Cooling
24Hour Melbourne Plumbers repairs, installs and maintains your plumbing to have it working at top form. Whatever brand or type of heating and cooling systems you've got, from ducted to split systems, we're available all day every day to solve your problem.
Pipe Relining
Burst pipes are a serious problem that require immediate attention. Our plumbers will promptly arrive on your doorstep to prevent the inconvenience and potential damages of water leaks. Rather than install new piping we can also reline your pipe which not only saves you money, but also prolongs the lifespan of your pipeline for years to come.
Gas Leaks
We can detect and locate the source of your leaks on your gas pipes and ensure no further damage. For prompt leak detection and fast, long-lasting repairs, call our team at 24Hour Melbourne Plumbers to help fix your gas leak today.
General Repairs and Installations
Our team also provides general repairs and installations services on all plumbing hardware. If you need your bathroom refurbished, or require roof and gutters piping replaced, we can do all that and more for you. We also recommend our regular maintenance service for your plumbing upkeep, ensuring their longevity and performance quality. The following list includes some of the services we offer, from toilets, taps, sinks and so much more—just call our team if you can't find what you're looking for because we handle just about everything plumbing related!
Rainwater Tank Installation
Call 24Hour Melbourne Plumbers Now For Fast Service
For plumbing emergencies where you need the help of a qualified plumber, contact 24-Hour Melbourne Plumbers. With our 24-hour availability and trusted services, we are your reliable plumber experts when it comes to burst pipes or leaks in your gas system. Our team understands how stressful an emergency can be on you and your family—especially when you're in need of working water and gas. We won't compromise on quality and we work fast, making us the most dependable plumber services to hire in West Melbourne.
Professional And Experienced West Melbourne Plumbers
24Hour Melbourne Plumbers strives to provide residents with the best plumbing service. We're committed to finding the issue and providing an efficient repair or replacement for all your emergency needs, including diagnostic services, leak detection, burst pipes repairs, gas and heating systems repairs and installations, and many more. You can rely on us to deliver fast and reliable solutions for all of your plumbing needs.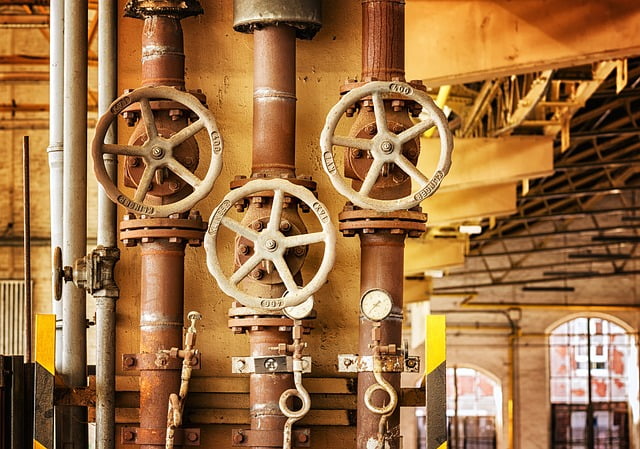 Plumber West Melbourne 24/7 Emergency Plumbing Service
If your plumbing service is not working properly, you can feel the impact of it in every corner of your home. When water from a produce delivery backs up through your pipes or starts to leak out strangely at various locations around the house, Call us right away for expert service and unmatched customer care. We'll address the problem promptly and fix your issues for long-lasting benefits. You won't have to wait and go through your day-to-day without fully working plumbing. 24Hour Melbourne Plumbers is available around the clock, we serve West Melbourne and surrounds at all hours, every day.
Q: Why is my toilet blocked and what do I have to do?
Your toilet can be blocked from all sorts of insoluble materials, from foreign objects, food, waste products, toilet paper and more. Don't flush repeatedly because it will only make the problem worse or attempt to unclog it yourself. Without the right equipment you'll likely be causing more issues. Call our team and we'll handle it, getting your toilet running properly again in no time.
Q: What are the common causes of a blocked drain?
A: Trash, compost, debris from stormwater—there are many reasons for why your drains can accumulate blockage. When your sewer pipes are blocked, not only does it make things difficult for the rest of your drains in your home but it can also be very unhealthy. The best way is to quickly and safely remove this blockage to prevent further damage and so that everything works at its full potential once again. Enlist 24Hour Melbourne Plumbers to unblock your drainage pipes straight away!
Q: I need an emergency plumber in Melbourne, can you help?
A: As our name implies 24Hour Melbourne Plumbers is available 24/7. You can reach us all day every day for our emergency plumbing services. We will travel to your West Melbourne address without delay to fix your plumbing issue so just give us a call!
Q: Do plumbers need insurance?
A: Yes, they do in order to be held accountable for the services they provide. Our team at 24Hour Melbourne Plumbers are fully insured. This means you are protected from the liability incurred in our services. When you hire us, you are choosing a trustworthy service with highly trained experts using the latest equipment.
Q: How do I find a reliable plumber in my area of Melbourne?
A: Call 1300 009 477 and we will come straight to your location. We carry out our work in a safe, timely and clean manner so you'll never have to tidy up after us. Whether it's burst pipes, blockages or leaks, we can work to prevent damage while providing a fast solution that will have your plumbing up to excellent working standards again.
Q: What hours are you open?
A: We operate 24/7 which means we are available at all hours throughout the week. Whether it's night or day, a big or small problem you have on hand, our highest priority is to reach you immediately to get your plumbing working properly.
Q: Do plumbers need insurance?
A: Yes, plumbers must have insurance to be working with the equipment they do and to perform the services they offer. Hiring insured plumbers like ourselves means you are getting accountability so you can be protected from any liability involved in plumbing work.
Q: Are you a licensed plumber?
A: Of course. We have to be licensed in order to do the work we do across residential and commercial plumbing. Our team at 24Hour Melbourne Plumbers are committed to professional development to carry out your repairs, installations and maintenance with safety standards and quality results in mind. Qualified, licensed and experienced, we are the most dependable choice for plumbing services in West Melbourne.